When does a contractor owe a duty of care to third parties injured on the premises?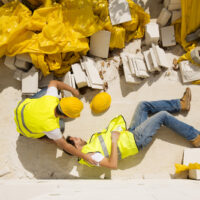 Does a snow removal company owe a duty of care to third parties who use the premises after the snow has been removed? When a fire sprinkler system malfunctions and floods a commercial tenant's leased premises, can the tenant sue the company under contract with the building's owners to inspect the sprinkler system? When a wall-mounted fan pulls loose from its mount and falls on a nurse while she is attending a patient, does the nurse have a case against the maintenance company contracting with the hospital?
The answer to these questions hinges on the presence or absence of three important factors used to determine whether a contractor owes a duty of care to third parties.
Under New York law, there are three ways a contractor can be said to have assumed a duty of care:
Failing to exercise reasonable care in the performance of duties and launching a force or instrument of harm
Plaintiff detrimentally relies on the continued performance of the contractor's duties
Contractor has entirely displaced another's duty to maintain the premises safely
This issue was most recently addressed in Robles v. City of New York. In a recent blog post discussing this case we focused on the potential liability of the City on other grounds (see Is City Liable for Slip & Fall in "Distressed Building"?), but the plaintiff there also sued the contractor who had contracted with the City to perform repairs on the building. None of the factors above were found to apply in that case against the contractor who performed work on the building at the City's behest. The plaintiff in Robles had slipped and fallen on the stairs in her apartment building, alleging a defect on the front of the step and broken lights in the stairwell that contributed to the accident. But the contractor in that case did not perform any work on the interior staircase or the lighting, and the court found that the contractor did not create the dangerous condition or exacerbate it.
These factors can be difficult to determine and may require the assistance of an experienced New York premises liability attorney to prepare and present a persuasive case demonstrating the contractor's duty to the injury victim. If you were injured because of a defect or danger on the property, contact the law office of Leandros A. Vrionedes, P.C. We can investigate the accident and determine who should be held liable for your injuries.