Experimental Therapy for CRPS Uses Virtual Reality to Reduce Pain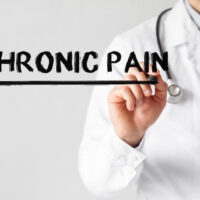 After an accident, some victims are left with serious health issues that can last for months or years after visible wounds have healed. One serious condition that can plague accident victims, known as Complex Regional Pain Syndrome (CRPS), can be excruciating to experience and difficult to treat. A recent study that used virtual reality to provide pain relief to CRPS sufferers is now offering these individuals some hope of relief from pain. Read on to learn about the study and experimental CRPS treatment, and contact a skilled New York personal injury lawyer for help getting damages after an accident.
CRPS Symptoms
Last fall, we posted information on CRPS, a sometimes-debilitating condition that can develop after traumatic accidents. One of the most common symptoms of CRPS is allodynia, or increased sensitivity to touch that can make even gentle contact highly painful. Due to this symptom of CRPS, providing rehabilitation for the affected body part through massage or physical therapy can be impossible. Current research on these types of chronic pain conditions are focused on finding options for pain relief that are touchless but go beyond providing pain relief drugs to patients.
University of Geneva Experimental CRPS Treatment & Study
Encouraging new research out of Switzerland shows that help for chronic pain may be in sight. In a study conducted at the University of Geneva, the university enlisted 24 CRPS patients who experienced pain in their upper limbs to serve as subjects. The subjects underwent measurements of their subjective pain levels, heart rate variability (changes in heart rate that have been shown to rise and fall with pain levels), and grip strength. Then, the patients were placed in a virtual environment where they saw a 3D model of their affected limb. The subjects, attached to heart rate monitors, then saw the 3D model of their limb flash in rhythm with their heart beat.
It may sound mystical, but the virtual therapy had positive results for participating subjects. Patients experienced an increase in grip strength, a decrease in subjective pain levels, and an increase in heart rate variability (higher variability correlates with lower pain levels). The study's lead author, Marco Solcà, pointed out, "We are at the beginning of VR therapies for pain. VR and related media will probably be in every household in the very near future, further underscoring the potential future impact of our results."
Experimental therapies can provide much-needed relief for accident victims, but they often come at a high price and may not be covered by health insurance. By pursuing a lawsuit for personal injury damages after an accident, victims have the opportunity to obtain the compensation they're owed. This compensation can then be used to cover costly therapies that can allow them to return to a lifestyle and activities they once enjoyed.
If you need help getting the money you deserve after a New York personal injury accident, contact the seasoned, aggressive, and dedicated Manhattan car accident lawyer Leandros A. Vrionedes for a free consultation at 202-889-9362, or in Queens at 718-777-5895.