Civil Rights Lawsuit Settled Against NYPD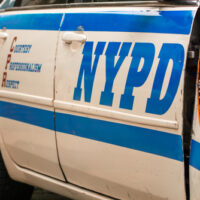 Last month, New York City settled a federal lawsuit brought against it alleging racial discrimination and unconstitutional practices by the New York City Police Department (NYPD) regarding illegal stop-and-frisk practices occurring in public housing. The suit in Davis v. City of New York alleged that NYPD officers had a practice of routinely stopping and arresting residents and guests of New York City Housing Authority residences in a racially discriminatory manner and without the level of probable cause for an arrest or reasonable suspicion for a stop and frisk as required by the Constitution.
As part of the settlement, NYPD has agreed to make changes to its officer training and Patrol Guide regarding policing activity inside Housing Authority buildings. The settlement provides clarification on what type of activity constitutes "lingering" as a prohibited activity to ensure that any arrests for trespassing are based on probable cause. The settlement agreement further requires officers to file a trespass crime sheet following any such arrest.
This agreement also clarifies that while residents are requested to cooperate with NYPD inquiries, cooperation is not required under the law. In fact, residents of public housing and their visitors have the same rights as people in private buildings and should be accorded the "utmost courtesy and respect," according to the agreement.
This settlement follows on the heels of Floyd v. City of New York, the federal case from August 2013 which held NYPD's stop-and-frisk policy unconstitutional. After Judge Scheindlin, who also wrote the decision in Floyd, approves the Davis settlement, the case will be transferred to another judge for oversight, and a federal monitor will also be appointed by the court to oversee changes in the Department.