Bureau of Labor Statistics Data Reveal Greater Number of Workplace Injuries in 2017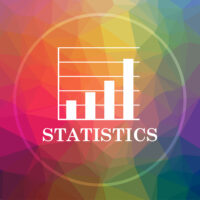 The US Bureau of Labor Statistics (BLS) has recently released a report on the number and causes of on-the-job deaths nationwide in 2016, and the results are startling. Read on to learn about the most common reasons that workers are injured in the US, and speak with a skilled New York workplace injury lawyer if you or someone you love has been hurt on the job.
Stark increase in overall deaths
According to the BLS, in 2016, the total number of fatal injuries at the workplace increased to their highest level since 2008. 5,190 people were killed on the job in 2016, which constitutes a 7% rise in 2015's total of 4,836. This makes 2016 the third year in a row that the total number of workplace deaths have increased, and the first year since 2008 that over 5,000 people have been killed on the job. The overall rate of fatal injury increased to the highest rate since 2010, from 3.4 deaths per 100,000 full-time workers to 3.6 per 100,000 workers.
Car Accidents and on-the-job violence major issues
Transportation accidents remained the most common reason that people were fatally injured while on the job, accounting for 40% of the total number of deaths, or 2,083 fatalities. However, a startling trend emerged last year with the rise of fatal injuries caused by violence or other injuries committed by people or animals. 23% of all fatalities were attributable to these sorts of injuries, taking the lives of 866 people. 500 people were the victims of on-the-job homicide in 2016, which was an increase of 83 over 2015's total. 2016 also saw the largest number of on-the-job suicides since the first time this data was reported in 1992, with a total of 291.
Following these two main causes, 849 workers were killed by slips, trips, and falls, making it the third-leading cause of workplace death. This is a 6% increase from 2015. There was also a 32% increase in deaths relating to at-work overdose from nonmedical drug or alcohol use, taking the lives of 217 people.
If you've been hurt on the job in New York, find out if you're owed damages for your injuries by contacting the seasoned and effective Manhattan workplace injury lawyer Leandros A. Vrionedes for a free consultation at 212-889-9362, or in Queens at 718-777-5895.