Who Owns the Sidewalk?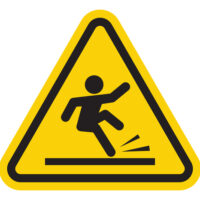 Back in 2009, a woman tripped and fell in front of a building at 219 Echo Place in The Bronx when she stepped into a deep sinkhole obscured by water near a fire hydrant on the sidewalk. The woman filed a personal injury lawsuit for negligent maintenance of the sidewalk against the City of New York as the owner of the sidewalk as well as against Anvernic, LLC and GDA, LLC as owners of the property abutting the sidewalk. The City and the property owner defendants filed separate motions for summary judgment to get the judge to dismiss the case in their favor without a trial. In an opinion decided on March 11th (Arzeno v. The City of New York), the New York Supreme Court, Bronx County, granted the City's motion, dismissing the case against the City of New York, and denied the motion of the property owners.
The court decided the motions in light of section 7-210 of the New York City Administrative Code. Prior to the passage of 7-210 in 2003, the city was responsible to maintain public sidewalks, and a property owner was only liable if the owner created the dangerous condition or derived some special use from the sidewalk. 7-210 shifted that responsibility. Now, the property owner is responsible for maintaining the sidewalk, and the city can only be liable if it caused or created the dangerous condition.
Except for owners of one-, two- or three-family residential real property that is owner occupied in whole or in part and is used exclusively for residential purposes, property owners are required under 7-201 to maintain the sidewalk in front of their premises in a reasonably safe condition, such as repairing or replacing defective flags or slabs, and removing snow, ice and dirt. An owner is liable for any injuries that occur if it had prior actual or constructive notice of a dangerous condition, if it created or caused the condition, or if it enjoyed some special use of the sidewalk.
In this case, the City had performed work on the hydrant and repaired the sidewalk in connection with that work. For some time after that, the City returned to make multiple repairs to the sidewalk, which was continually collapsing. Regardless of these facts, and the City's apparent admission of liability, the court held that the City had appropriately repaired the defect, and the plaintiff and property owner defendants did not establish that the City was negligent or that it caused or created the dangerous condition.
The plaintiff will now have to proceed only against the building owners for their failure to maintain the sidewalk in a reasonably safe condition. If found liable, these defendants may still be able to make the City take some of the blame, since City officials had expressly told the building owners not to attempt to repair the sidewalk.