What Is the Zadroga Act?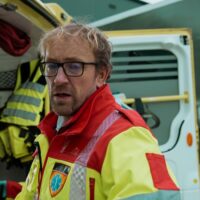 James Zadroga was an officer of the New York City Police Department who participated in rescue and recovery operations in the aftermath of the September 11 attack on the World Trade Center. His death from respiratory disease in 2006 was found to be caused by exposure to dust while working at Ground Zero, underscoring the extensive latency periods of certain cancers and other illnesses that can take years to surface due to exposure on that horrible day and in the months that followed.
Several laws today bear the name of James Zadroga. These laws relate to health benefits and access to the 9/11 Victim Compensation Fund (VCF), which has been stopped and restarted several times over the decades since 9/11. Below we discuss the various federal laws that bear James Zadroga's name. If you need help with the VCF, reach out to Leandros A. Vrionedes, P.C. for advice and assistance from a dedicated New York injury attorney helping people with injuries or illnesses caused by the 9/11 attacks and their aftermath.
September 11th Victim Compensation Fund of 2001
The original September 11th Victim Compensation Fund (VCF) ran from 2001 to 2003. It authorized seven billion dollars to eligible claimants, including first responders; people who worked or volunteered in construction, clean-up, or debris removal; and individuals who lived, worked, or went to school, child care or adult daycare in a designated exposure zone.
The Fund was open to people who were present at the World Trade Center or surrounding New York City Exposure Zone, as well as those present at the Pentagon crash site or Shanksville, Pennsylvania crash site between September 11, 2001, and a closing date of January 10, May 30, or July 31, 2002, or May 31, 2003, depending on the victim's status as defined in the law.
To be eligible for compensation from the VCF, a claimant must also have been diagnosed with a 9/11-related illness. The law provides a long list of eligible injuries or illnesses that could qualify one for compensation, including:
Acute traumatic injuries, such as fractures, burns, head trauma, eye injury, complex sprain, tendon tear, and other listed traumatic injuries
Airway and digestive disorders, including asthma, chronic cough, chronic laryngitis, GERD, sleep apnea, and many more
Cancers, including breast, ovary, prostate, childhood cancers, lung, skin, and many others
Mental health conditions, including PTSD, anxiety, depression, panic disorder, and others
Musculoskeletal disorders (for WTC responders only), such as carpal tunnel syndrome, low back pain, and other musculoskeletal disorders
The VCF officially closed in 2004.
James Zadroga 9/11 Health and Compensation Act of 2010
This law reactivated the VCF. It was passed by Congress at the end of 2010 and signed into law by President Obama on January 2, 2011. The law allocated an additional $4.2 billion to the VCF and extended the deadline to apply to the Fund to October 3, 2016.
James Zadroga 9/11 Health and Compensation Reauthorization Act
The VCF was again reauthorized in 2015. This time, eligibility was extended to December 18, 2020.
The Never Forget the Heroes: James Zadroga, Ray Pfeifer, and Luis Alvarez Permanent Authorization of the September 11th Victim Compensation Fund Act
In February 2019, a Special Master determined there was insufficient funding in the VCF to pay all pending and projected claims. Of a $7.3 billion fund, the VCF had paid out $5 billion to 21,000 claimants but was still faced with another 19,000 unpaid claims. The administrators of the VCF announced a plan to pay the pending claims at 50% and any new claims at 30%.
Following that report, Congress passed H.R. 1327,  The Never Forget the Heroes: James Zadroga, Ray Pfeifer, and Luis Alvarez Permanent Authorization of the September 11th Victim Compensation Fund Act, also known as the VCF Permanent Authorization Act. This measure was signed into law by President Trump in July 2019. It extends the deadline for filing a claim from December 18, 2020, to October 1, 2090, and "appropriates such funds as may be necessary to pay all eligible claims."
Help Is Available With Your Victim Compensation Fund Claim
Thanks to the many laws dedicated to the memory of New York police officer James Zadroga and other heroes of the 9/11 terrorist attacks, the VCF should now be sufficient to pay all eligible claims, with an extended claim filing deadline that should provide enough time for any eligible individual to file a claim. For more information about the VCF or if you need help with your claim, visit www.911victimsfund.com or call 1-800-634-8144 for a free consultation.