Timing of Inspections Can Be Critical to Premises Liability Cases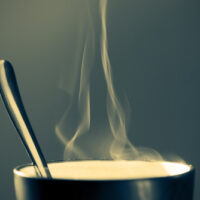 In order to hold a property owner responsible for a dangerous or defective condition on the property that causes injury, the injured person must be able to show that the owner either created the condition, or knew or had reason to know about the condition but failed to correct it within a reasonable time before the accident happened. When store owners have routine schedules for visual inspections, evidence of whether the routine was followed can be a critical piece of evidence for either the plaintiff or the defense. Sending a managerial or subordinate employee out to walk the floor and make a routine visual inspection can be essential to discovering and correcting slip and trip hazards and other dangerous conditions such as:
Food and drink spills
Puddles or leaks
Fallen items on the floor
Worn carpeting
Loose steps
Broken handrails
Store Owner's Motion to Dismiss New York Premises Liability Case Denied
The father of an infant who was burned by a cup of hot tea is suing the Barnes & Noble store that served the tea, claiming a) the tea was unreasonably hot, b) the lid was not secured properly, and c) the table at which the customer was served was wobbly. These factors are alleged to have caused the spill which burned the child.
The accident took place in 2008 at a Barnes & Noble on 7th Avenue in Brooklyn. The lawsuit was filed in 2009 in Supreme Court, Kings County, and just last October, the court ruled on the defendant's motion for summary judgment. The judge in Hassan v. Barnes & Noble Booksellers, Inc. denied the motion. Under New York common law, a landowner has a duty to maintain his or her premises in a reasonably safe condition, and in this case Barnes & Noble, as lessee of the premises, negligently failed to remedy or caused and created a dangerous condition – the uneven and unsteady table.
B&N admitted hot tea is an inherently dangerous product, but claimed the plaintiff failed to submit evidence that it caused and created or had actual or constructive notice of the allegedly defective table. But you can't win on summary judgment by pointing out gaps in the other party's evidence; you must affirmatively demonstrate the merits of your own claim or defense, i.e. B&N must affirmatively establish that it had no actual or constructive notice. Constructive notice of a dangerous condition is present when the condition is visible and apparent and has existed for a sufficient length of time before the accident that it could have been discovered and corrected. It was the defendant's responsibility to show when the area was last cleaned or inspected relative to the accident, but they didn't offer any such evidence, and their motion was denied.