School May Be Liable for Student Blinded in Beating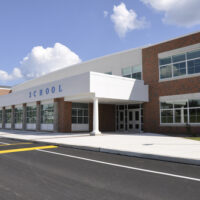 A New York City eighth-grader who was blinded in his right eye after being beaten up by other students is suing the school system for $15 or $16 million for negligent supervision.
On the morning of June 5th, 14-year old Kardin Ulysse was on his way to classes at Roy H. Mann Junior High School in the Bergen Beach neighborhood of Brooklyn when he was approached by two other boys. Ulysse was taunted and verbally abused by the boys and then physically attacked, with one boy holding him while the other punched him repeatedly in the face, resulting in blindness in one eye either from the punches or from his glasses being broken during the beating.
The multi-million dollar lawsuit against the NYC Department of Education alleges liability for failing to properly supervise students while on school grounds. Since children are required by law to go to school and be placed in the care of school officials, those officials are responsible to take reasonable steps to ensure the safety of children in their custody during the school day.
This is not the first time Ulysse has been attacked at school, nor is it the only the only lawsuit the school is currently facing for allowing bullying behavior to go unchecked. Besides liability for negligent supervision, the school may also be liable for failing to have adequate anti-bullying policies in place, or for failing to properly implement those policies, such as by following-up on complaints with a timely investigation and resolution.
New York City attorney Leandros Vrionedes handles a wide range of personal injury matters, including injuries occurring on public property due to negligent security or supervision as well as discrimination and violations of civil rights. Mr. Vrionedes wants you to know that legal action may help to stop school bullying before something tragic like this occurs. If you student is being bullied or harassed at school, and school officials are not adequately addressing the abuse, contact Leandros A. Vrionedes, P.C. for a free consultation regarding your rights and remedies.