Safety Council Report Shows Rise in Car Accidents for 2015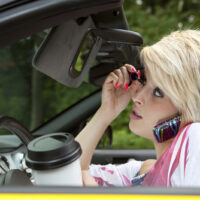 Earlier this year, the National Safety Council released a report of car accidents in the U.S. covering the first six months of 2015. In just that time alone, there have been more 2.3 million serious injuries in car accidents, and more than 18,600 fatalities. At this rate, 2015 is on its way to becoming the deadliest year for car accidents since 2007.
When compared to the first six months of 2014, the first half of this year shows a 30% increase in injuries and a 14% increase in deaths. These car crashes also racked up $153 billion in property damage, medical care, lost income and other costs, amounting to a 24% increase over the same time period last year.
Why such a dramatic increase in auto accidents? The Safety Council report points to good news in the economy as a likely suspect. Gas prices have decreased significantly over last year, and the drop in fuel prices leads to more people driving more often. Also, unemployment has fallen, which means more people on the road commuting to and from work, and also taking more trips on the weekends. Also significant is the way in which mobile devices continue to play a larger role in our everyday lives. Despite increased public awareness of the dangers of distracted driving, large numbers of drivers continue to talk on their phones while driving, or worse, send and read texts or check into apps on their smartphones.
You do your best to stay safe on the road, but sometimes your own caution and safe driving cannot protect you from a careless, reckless or distracted driver. If you have been injured in a car accident due to someone else's negligence in New York City or Westchester County, call attorney Leandros A. Vrionedes at 1-800-634-8144 for a free consultation.