Proton Pump Inhibitor Responsible for Kidney Damage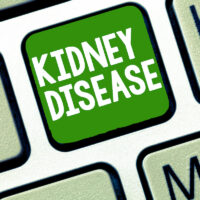 Many first responders on 9/11, as well as those involved in the recovery and clean-up efforts at the site, experienced gastrointestinal issues for which they were prescribed drugs known as proton pump inhibitors. Regular use of these drugs has now become associated with major kidney issues. The manufacturers of these drugs are facing thousands of lawsuits from patients who suffered long-term injuries that they believe were caused by proton pump inhibitors. Read more about the link between proton pump inhibitors and kidney disease below, and contact an experienced Manhattan dangerous drug lawyer with any additional questions.
What Is a Proton Pump Inhibitor?
Proton pump inhibitors are drugs that inhibit the production of stomach acid. They are commonly prescribed for conditions such as gastroesophageal reflux disease (GERD), heartburn, Barrett's esophagus, peptic ulcer disease, gastrinoma, or acid reflux, all caused by an excess production of stomach acid. Common proton pump inhibitors include Prilosec (omeprazole), Prevacid (lansoprazole), and Nexium (esomeprazole). While some versions of these drugs are sold only by prescription, many are sold over the counter. Research shows that approximately 15 million Americans regularly take proton pump inhibitors, but that as many as 70% of those who were prescribed these drugs by their doctors were issued the prescription inappropriately.
Proton Pump Inhibitors and Kidney Disease
In 2016, the Journal of the American Medical Association published a study outlining research that found an association between the use of protein pump inhibitors and chronic kidney disease. In fact, regular users of proton pump inhibitors were found to have a 20-50% higher risk of developing chronic kidney disease, and users who took the drugs more often bore a higher risk of developing the disease than those who took the drugs less often. Chronic kidney disease diminishes the ability of the kidneys to effectively filter the blood. This disease can eventually cause kidney failure, meaning that patients will need to undergo dialysis on a regular basis or obtain a kidney transplant.
Prior to the release of this study, researchers had already discovered that proton pump inhibitor use could lead to short-term kidney issues such as acute interstitial nephritis and acute kidney injury, as well as infections such as pneumonia and C. difficile. Some research shows that there may also be a link between regular protein pump inhibitor use and stomach cancer. Most distressingly, evidence exists which shows that the makers of these drugs were aware of the risks long before they shared what they knew with the patients who believed the drugs to be safe.
Patients File Lawsuits
Now, patients who were prescribed with proton pump inhibitors by their physicians are filing lawsuits against the makers of these drugs, most notably AstraZeneca and Novartis. In fact, well over 4,000 individuals have filed lawsuits seeking compensation for the serious kidney diseases or other health issues they developed after taking protein pump inhibitors. More and more individuals who are learning of the harm done to their kidneys are filing suit every day; speak with legal counsel if you believe that your use of protein pump inhibitors may have contributed to the failing health of your kidneys.
If you or someone you love has suffered from health issues related to the use of proton pump inhibitors, contact the seasoned New York personal injury and dangerous drug attorney Leandros A. Vrionedes for a free consultation in Manhattan at 212-889-9362, or in Queens at 718-777-5895.