Property Owner Not Required to Prove Lack of Notice of Dangerous Condition in Long Island Premises Liability Case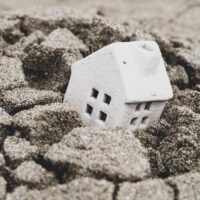 In a premises liability case, it is essential that the injured plaintiff is able to identify the cause of the accident. This fact was driven home recently by the Supreme Court of New York, Nassau County, in a slip and fall case which occurred at an assisted living facility in Lynbrook on Long Island.
The plaintiff in Rubin v. The Bristal at Lynbrook was a resident at an assisted living facility who fell while trying to enter a handicapped bathroom stall in the nursing home's first floor restroom. The plaintiff, who had been using this particular rest room for seven years, was entering the stall with her walker. With her right hand on her walker, she used her left hand to open the door, but as she was getting her left hand back on her walker, she lost her balance and fell backwards.
The plaintiff's theory for why the defendant nursing home was negligent was that the bathroom stall door was not wide enough to accommodate a person with a walker.
The defendant filed a motion for summary judgment, asking the court to find that they were entitled to judgment as a matter of law and dismiss them from the case.
Usually, when a defendant moves for summary judgment to dismiss a premises liability case, the defendant has to show that it did not create the defective condition or that it did not have actual or constructive notice of the hazard, which would create a duty to fix the danger in a reasonable time. In this case, however, the Nassau County court did not require the defendant to show anything other than that the plaintiff could not identify the cause of her fall without engaging in speculation.
The plaintiff could only say that she lost her balance and fell but could not really say why. Her claim that the stall door was too narrow (it was ADA-compliant), therefore, was nothing more than speculation and didn't explain the fall. Based on this argument, the judge dismissed the case, without requiring the defendant to show that it was not negligent in regards to some dangerous condition existing on the property.