Parked Cars and Pit Bulls A Lesson in Liability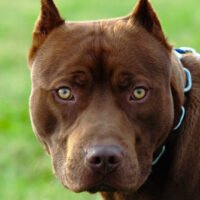 As a woman walked by a parked car (parked illegally in a no-parking zone) at a gas station/convenience store, a pit bull stuck its head out an open window and bit the woman on the breast. The injured woman (Reyes) sued the owner's insurance company (GEICO), which offered to settle the case for $25,000, the limit on the insurance policy. Since that wasn't enough, Reyes then notified her own insurance carrier (Allstate) of a potential claim on her underinsured motorist (UIM) policy. It was then that Allstate instituted the present litigation, looking for a judicial declaration that Ms. Reyes' claim falls outside the scope of her underinsured motorist policy.
The central question in Allstate Insurance v. Reyes was whether the injury was caused by the "ownership, maintenance or use of an underinsured vehicle" according to the terms of the insurance policy. Essentially, was the parked car in "use" at the time the incident occurred? The court said yes. Clearly the accident would not have happened without the car. Consider the following elements which contributed to the dog bite incident: 1) the dog was transported in the car; 2) the car was parked in front of the store in a "no parking" zone; and 3) the owner left the window down enough for the dog to reach its head out and bite Ms. Reyes. This combination of facts was enough for the court to hold that the pet owner's conduct constituted "use" of the vehicle within the meaning of the UIM endorsement and also that "the use of the vehicle was a proximate cause of the respondent's injuries."
The decision has been appealed, so we may not have heard the last word just yet on this issue.
Let Your Lawyer Deal with the Insurance Company
Remember that when you submit a claim to your own insurance company under your uninsured motorist or underinsured motorist coverage, you and your carrier do not necessarily have the same interests at heart. Always seek advice from an experienced personal injury attorney to make sure your claim is successful and that you are adequately compensated for your injuries. In New York City, contact Leandros A. Vrionedes, P.C. for a free consultation.