NYC Nightclub Brawl Yields Another Personal Injury Lawsuit against Chris Brown, Drake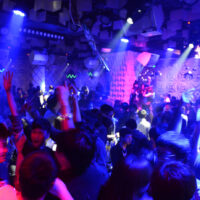 Model Romain Julien is the latest notable to file a lawsuit for injuries sustained as an innocent bystander to a barroom brawl that erupted between the entourages of two well-known celebrities at a New York City nightclub in June. Julien claims he received several lacerations when the combatants started throwing bottles at each other, including a severed tendon in his right hand that has already required surgery and will require future medical attention and has limited his use of his right hand and arm.
San Antonio Spurs point guard and music artist Tony Parker was injured when a shard of glass from the bottle-throwing brawl lodged in his eye. Parker is suing the nightclub for $20 million, claiming it should not have allowed the groups into the club and also alleging that the club supplied alcohol to intoxicated customers. New York's Dram Shop Act creates civil liability for an injury that results from a person who sells alcohol to a visibly intoxicated person or a person under 21.
On August 15, Brooklyn resident Howard Clement filed a lawsuit against the club in Kings County Supreme Court, alleging lacerations to his head from shards of glass that have left him with migraines and other ailments.
Meanwhile, the nightclub, W.i.P., has sued Drake and Brown for $16 million for instigating the fight.
New York law allows people who have been injured by the wrongful acts of others to recover compensation for their injuries. Obtaining a fair settlement often requires filing a lawsuit, and injury victims must be prepared to present a persuasive factual and legal case that can prove their damages and the defendant's liability to the satisfaction of a jury. If you have been injured due to another's misconduct, contact New York City personal injury attorney Leandros A. Vrionedes, P.C. to discuss your rights and options to obtain compensation for your injuries.