Note to New York City Transit Authority: Don't Forget to Bring Evidence when Trying to Defend a Slip and Fall Accident Case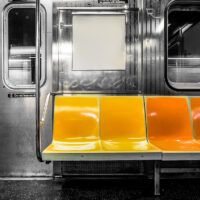 In a recent decision involving the New York City Transit Authority as a defendant, the Supreme Court, New York County, decided to deny the defendant's motion for summary judgment. A summary judgment motion allows the court to decide that there are no facts to try to a jury, and the moving party is entitled to judgment as a matter of law. The moving party, however, must present sufficient evidence to allow the court to make that decision.
In the case of Dasilva v. NYCTA, an individual had a trip and fall accident on a stairway at a Rockefeller Center subway station. The plaintiff alleged that the metal treads on the stairs did not extend across the entire horizontal surface of the concrete steps, making the surface uneven and creating a hidden tripping hazard at the edges.
The Transit Authority argued that the area left untreaded at the edge of the stair was done for drainage purposes, but it did not offer evidence to support its position. New York courts have recognized that drainage channels are a useful design feature and not a defect or hazard if placed at the extreme edge and not on the expected walking surface, such as the Appellate Division ruling in Puma v. New York City Tr. Auth. But the defendant here did not show any proof that the placement of treading on the stairs was designed or intended to create a drainage canal, but merely seemed to be offering an excuse after the fact. The plaintiff, on the other hand, produced expert testimony that the stairway construction created a hidden danger which could cause a trip and fall. The plaintiff's own evidence, combined with the defendant's lack of same, enabled the plaintiff to survive the Transit Authority's motion for summary judgment and head towards trial on her personal injury claim.