New York Comes in Near the Bottom of Nationwide Hospital Safety Ratings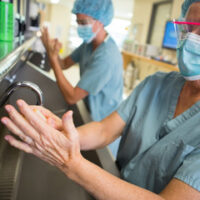 If you need to have a surgical procedure or undergo lengthy treatment for a serious illness, you want to feel confident that the hospital you choose will provide safe and effective treatment. Many prospective patients look at objective third-party ratings of hospitals to find out whether the facility they plan to use has a good track record of providing their patients with high-level medical care. According to one safety rating organization, patients in New York may have a difficult time finding a hospital that meets or exceeds basic standards of safety. The organization has ranked New York 48th out of 51 in terms of hospital safety nationwide. Learn why New York has a poor hospital safety grade.
Organization uses range of safety information to rate patient safety
Leapfrog is a safety organization that uses officially-reported hospital safety statistics along with independent surveys to provide roughly 2,500 general-care hospitals with twice-yearly safety grades, ranging from A to F. These grades alert patients to a hospital's ability to protect its patients from medical errors and other preventable sources of harm. Leapfrog calculates a ranking for each state's hospital safety, based on the number of hospitals in that state boasting a hard-to-get A grade.
New York, and especially Brooklyn, plagued by low safety ratings
According to Leapfrog, only 5% of the 137 rated hospitals in New York state earned an "A" in patient safety. Among the five hospitals in the state that received an "F" safety rating, three of them are located in Brooklyn. When considering that only 1% of all hospitals nationwide received an "F," this is troubling. NYC Health Hospitals are among those that earned "A" safety ratings.
Leapfrog allows prospective patients to search for the ratings of individual hospitals on its website and to see each hospital's score on the 27 factors of patient safety that Leapfrog uses to reach the grade. These factors include rates of infections acquired by patients, rates of surgical errors such as leaving an object in a patient, and the quality and rates of compliance with hospital handwashing policies. Patients are encouraged to use the safety ratings when choosing a hospital for a major procedure, but not when accepting emergency medical treatment. Patients who nevertheless fall victim to a medical error or other incident of malpractice may have a right to money damages for their injuries.
If you or a loved one has been injured by a medical mistake or preventable medical error in New York, contact the effective, knowledgeable, and seasoned Manhattan personal injury lawyer Leandros A. Vrionedes for a free consultation on your case at 212-889-9362, or in Queens at 718-777-5895.