New York City Department of Buildings Finalizes Training Requirements for City's Construction Workers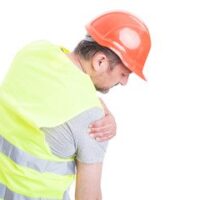 Two months after the law entered into effect, the NYC Department of Buildings has announced the finalized version of a law mandating training for the city's construction workers. Read on to learn more about the new law and what it means for those working in New York's construction industry, and contact a seasoned Manhattan construction accident lawyer if you've been injured on the job on a New York construction site.
New York City has witnessed an alarming spike in fatal injuries on construction job sites in recent years. In order to address this troubling trend of construction worker deaths, the city's government officials decided that an increase in worker training would help to keep employees safe on the job. The law mandating training for construction workers was passed by New York's City Council in September of 2017 and signed into law by Mayor Bill de Blasio in October of 2017.
Certain aspects of the law were clearly stated when it was originally passed; workers would need to complete a minimum of ten hours of safety training by March of 2018 in order to be eligible to work on most large-scale construction projects, and permit holders for sites using untrained workers would face fines of $5,000 or more. The law stated that workers would need to obtain even more training by the spring of 2019, but it did not settle on an amount of training that would be mandatory. Instead, the law established a task force to determine just how much training should be required. On Wednesday, May 9, 2018, de Blasio administration officials announced that workers would need at least 30 hours of training by December of 2018 and would need a total of 40 hours of training by May 2019. These deadlines may be extended, depending on the availability of training.
Under the new regulation, Local Law 196, training is mandatory for any workers on job sites that require a Site Safety Plan who are obligated to designate a construction superintendent, site safety coordinator, or site safety manager. Smaller projects, such as single-family homes, duplexes, triplexes, or minor renovation projects are exempt from the training requirements. This training can be obtained in a myriad of ways, but any training must be from a Department of Buildings-approved program in order to count toward the law's requirements. The Department of Buildings suggests that workers could complete a 100-hour apprenticeship training program or take an Occupational Safety & Health Administration 30-hour safety certificate program along with an eight-hour fall prevention course and two-hour class on substance abuse. The city's Small Business Services Commissioner, Gregg Bishop, has announced that it will offer a free construction safety course to workers who are struggling to afford the training, but no such course has yet been developed. Whether the training requirements will improve worker safety, or if the safety problems on New York City's construction sites stem instead from shortcuts taken by property owners and independent contractors, is not yet clear.
If you've been hurt on the job in New York and need a determined and effective advocate to help you get the compensation you deserve for your injuries, contact the offices of Leandros A. Vrionedes for a free consultation on your case at 212-889-9362 in Manhattan, or in Queens at 718-777-5895.