Nassau County Court Decides Issues of Medical Malpractice, Negligence and Punitive Damages in Wrongful Death Case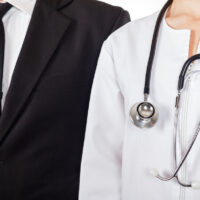 The case of D'Alessandro v. Nassau Health Care Corp. involved a mother whose son was hit by a car and later died after receiving treatment at the hospital. The mother believed medical errors caused her son's death, and she sued several doctors and the hospital for negligence, medical malpractice and wrongful death. Both sides submitted motions for summary judgment, and the Supreme Court, Nassau County, ruled on these motions last May, which for the most part favored the defendants in the case.
One of the injuries suffered by the deceased in the car-pedestrian accident was a tear in the descending aorta which created a pseudoaneurysm and a widening of the thoracic cavity that contains the heart. There were three different options for treating that injury – a stent, a cardiopulmonary bypass, or a clamp and sew procedure in an open chest surgery. The facility to which the patient was taken – the Nassau University Medical Center – did not have a bypass machine and so was not equipped to perform either of the first two procedures. The third procedure, however, was seen as too risky, so the recommendation was made to stabilize the patient and transfer him to a facility with a bypass machine. However, the patient died from his wounds before a transfer was ever initiated.
To prove medical malpractice, the plaintiff must prove that the defendants departed from accepted community standards of practice, and that departure was the proximate (legal) cause of the injury or death. It is well-established in New York that a delay in transfer clearly may serve as the basis of a claim for medical malpractice.
The defendants moved for summary judgment to dismiss the claims against them. The judge did dismiss some of the medical malpractice claims; the plaintiff had alleged malpractice for not having a cardiac thoracic surgeon readily available and for misdiagnosing the son's injury. The court held that the facility did have surgeon available within a reasonable period of time, and also that the misdiagnosis was quickly corrected and did not lead to the son's demise.
The judge also dismissed the plaintiff's claims for punitive damages, finding that there was no evil or malicious conduct beyond any breach of professional duty. The doctors were found as a matter of law not to have acted with spite or malice, or a fraudulent or evil motive, which would be necessary to impose punitive damages.
The plaintiff's motion for summary judgment declaring the defendants liable as a matter of law was also denied. Any remaining claims the plaintiff has against the doctors and hospitals will have to be decided in a trial, if the parties can't reach an appropriate settlement of the claims before then.