Court Determines Mishandling of Teen's Corpse Only Worth $600,000, Despite Jury's Million-Dollar Verdict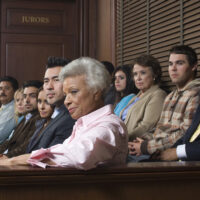 New York Public Health Law provides that every body of a deceased person is entitled to a decent burial or cremation within a reasonable time after death. Section 4215 in particular addresses the remains of a body after an autopsy dissection has been performed and requires that these remains be buried as well. In addition, there is a common law "right of sepulcher" giving the next of kin a legally enforceable right to bury their deceased family members.
The recent decision in the ongoing case of Shipley v. City of New York involved a teen who died in an automobile accident in January, 2005. In March of that same year, a high school class on a field trip to a mortuary came across their former classmate's brain in a jar, which had been withheld for months by the medical examiner for further examination. News of this occurrence spread around the school and made it to the ears of the deceased teen's sister, who had been involved in the same accident that took her brother's life only a few months earlier. The sister and her parents sued the City of New York and the Office of the Medical Examiner for interfering with their right of burial and for emotional distress.
The Supreme Court, Richmond County, in March 2009 dismissed the complaint on behalf of the sister but allowed the case to proceed with only the parents as plaintiffs. At trial, the parents won a directed verdict on the liability issue and a million-dollar jury verdict on the issue of damages. The defendant moved to set aside these verdicts, but the court in March of 2012 denied those motions. The defendants appealed, however, and despite the fact that the Supreme Court had held that the jury's verdict was reasonable, "if not low," on April 17th of this year, the Supreme Court's Appellate Division reversed the judgment and sent the case back for a new trial on the issue of damages for past pain and suffering unless plaintiffs agree to reduce the amount from $1 million to $600,000. This court decided that the jury's award "deviates materially" from what would be reasonable compensation.
Sometimes even winning a favorable jury verdict is not the end of the story, as the City of New York and other defendants may use every available option to lower the award or reverse the jury's decision. New York City attorney Leandros Vrionedes fights for his clients to make sure they get the full amount of compensation they deserve. If you have been injured in an accident or lost a loved one due to the negligence or misconduct of another, contact the Law Offices of Leandros A. Vrionedes, P.C. for a free consultation with an experienced personal injury and wrongful death lawyer.