"Litigation is not a sport, litigation is not a lottery."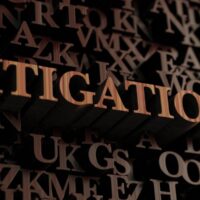 "Litigation is not a sport, litigation is not a lottery." Judge Shira Scheindlin of New York's Southern District had these strong words for a man who filed a "galling" lawsuit against New York City for false arrest, as well as a stiff financial penalty. Judge Scheindlin's opinion highlights the importance of finding legal counsel who will not only enthusiastically pursue valid claims on your behalf, but who also has the wisdom and restraint to instruct you when a claim lacks merit and should not be filed.
The case referred to above, Jimenez v. The City of New York, was based on events which transpired on December 26, 2012, in the home of Maribel and Patricio Jimenez. Maribel Jimenez arrived at the hospital that night via ambulance, describing how her husband Patricio had arrived home drunk, grabbed her by the hair, slapped her three times across the face, and twisted her arm behind her back. Mrs. Jimenez described this incident to numerous doctors, the ambulance driver, a domestic violence advocate, and in a subsequent interview with police which resulted in criminal charges being filed against Patricio. However, several days after Maribel's interview with police, she and Patricio went to the police station together to allow Maribel to recant her story, insisting that Patricio had in fact never hit her. Nevertheless, Patricio was arrested while they were at the police station. A month later, the criminal case was dismissed. After the criminal case was dismissed, Patricio filed a lawsuit in federal court against the City of New York under 42 U.S.C. § 1983, alleging false arrest, malicious prosecution, and denial of due process. The City filed a motion to dismiss these claims, which Judge Scheindlin granted.
The City also requested that Patricio and his attorney be required to pay more than $96,000 of the City's legal costs to defend the lawsuit. While unwilling to force Patricio to cover the full amount of the City's legal costs due to his poverty, Judge Scheindlin did award $19,075 to the City, which Patricio and his attorney, Gregory Mouton, are equally responsible to satisfy. The judge noted that it would be a fantastical conspiracy to credit Patricio's allegations that the New York Police Department had concocted the entire claim of domestic violence in order to generate a premise to arrest him, as a series of medical professionals and police officers told identical stories, with no apparent motive to lie. Judge Scheindlin wrote, "Mrs. Jimenez may decline to testify in order to prevent her husband from being prosecuted for domestic assault, but it is galling to then use that recantation as a predicate to sue the city for false arrest and related claims." The monetary sanction was against both Patricio and his attorney, as she determined that Moulton's "willful blindness" to the fact that Mrs. Jimenez seemed to clearly be lying to protect her husband amounted to "egregious behavior requiring a finding of bad faith."
Filing a lawsuit is a serious undertaking. The time and effort of pursuing a claim both require that the plaintiff is certain of its merit. Filing a claim that lacks evidentiary support or a firm legal basis can result in the judge imposing sanctions for causing the defendant to incur the expense of defending a meritless claim and wasting the court's valuable time. Additionally, if a plaintiff files a claim which is based on a lie, it could also lead to criminal charges of perjury. Make sure that your attorney understands and values the ethical implications of filing a lawsuit, and do your research before hiring a lawyer to make sure that their reputation is one for good moral and ethical conduct.
If you are seeking an attorney for a civil rights action in New York, contact the New York City law offices of Leandros A. Vrionedes for a consultation on your claims, at 718-777-5895 in Queens or 212-889-9362 in Manhattan.