Judge Allows Question of Serious Injury in New York Car Accident to be Decided by Jury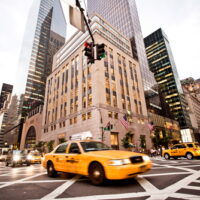 If you are injured in a New York car accident, in order to recover compensation for pain and suffering and other damages against the negligent driver, you must be able to demonstrate that you suffered a "serious injury" within the meaning of New York Insurance Law section 5102(d).
That law defines a serious injury as a personal injury which involves any of the following:
Death
Dismemberment
Significant disfigurement
Fracture
Loss of a fetus
Permanent loss of use of a body organ, member, function or system
Permanent consequential limitation of use of a body organ or member
Significant limitation of use of a body function or system
Medically determined injury or impairment of a non-permanent nature which prevents the injured person from performing substantially all of the material acts which constitute such person's usual and customary daily activities for not less than ninety days during the one hundred eighty days immediately following the occurrence of the injury or impairment (the 90/180 day rule)
In the recent case of Dervisevic v. Sylvia Cab Corp., the Supreme Court, New York County, was called upon to rule on the defendants' motions for summary judgment to dismiss the case against them brought by an injured plaintiff. The injured plaintiff was a passenger in a cab, and the defendants were the cab driver and cab company, and the driver of the other vehicle which was involved in the collision. The basis for the defendants' motions was that the plaintiff did not suffer a serious injury within the meaning of section 5012(d).
The plaintiff in this case alleged serious injury based on the 90/180 day rule described above, but failed to make a decent showing because by his own testimony he only missed three weeks of work due to the injury. However, the plaintiff did raise several issues of fact regarding his injuries that should be tried to the jury, such as whether the injury is permanent and therefore a "serious injury." Basically, the testimony of the plaintiff's and defendants' expert witnesses set up a "battle of the experts," and it is up to the jury to decide who to believe. While the judge dismissed the 90/180 day claim, she kept the rest of the case alive for trial.