Homeowner Accused of Labor Law Violations is Exempt from Liability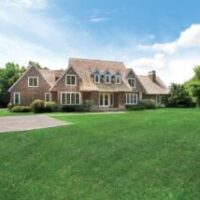 In the case of Batzin v. Ferrone, the plaintiff sued after he was injured while renovating the defendant's East Hampton home. The plaintiff brought claims against the property owner under common law negligence, New York Labor Law Sections 200, 240(1) and 241(6) and New York State Industrial Code. The defendant moved for summary judgment to dismiss the personal injury claims against him.
Section 200 outlines the general duty of employers to protect the health and safety of employees.
Section 240 requires owners and contractors of construction sites to provide devices (e.g. scaffolding and ladders) that properly protect the worker.
Section 241(6) requires owners and contractors of construction sites to maintain adequate safety for people who work there (or are legally on the premises).
However, there is an exception. Under §§ 240 and 241, the defendant is excused from plaintiff's personal injury claims if:
the work occurred at a one or two-family home and
the defendant did not direct or control the construction work.
The plaintiff argued that the exception did not apply because the defendant was not using the premises as a one or two-family home and the defendant did direct or control the renovation.
The Supreme Court, Suffolk County did not agree. The Court found that even if the defendant only bought the house to fix and resell it, it was still a one-family home. The Court also found no evidence that the defendant directed or controlled the work. At most, the evidence showed that the defendant observed the work and approved minor renovation details. Regarding the common law negligence claim, the Court held that it was not shown that the defendant had any duty to the plaintiff. As a result, the Court granted defendant Ferrone's motion for summary judgment.