When is the Government Liable for the Negligence of its Employee?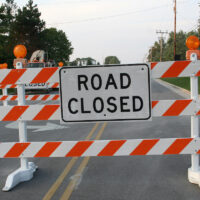 Apparently, not when a city employee sends a biker through a construction zone closed to traffic, and the cyclist strikes a pothole, fractures her jaw and endures other injuries to her face, requiring 21 surgeries and counting. Such is the opinion of the Supreme Court of New York in Wittorf v. City of New York, despite the fact that the jury found the City responsible and awarded the plaintiff more than $3 million for her injuries and suffering.
In reaching its decision, the court distinguished among different types of government functions and governmental actions. When the government is performing a governmental function, then it is not liable for the discretionary actions of its employees. However, if the government is performing a proprietary function, then it can be held liable for an employee's negligence. A governmental function is one which is undertaken for the safety of the public, such as the exercise of police powers. A proprietary function, on the other hand, is an activity that the government chooses to undertake but that would or could otherwise be done by private enterprise.
In the current case, a New York City Department of Transportation (DOT) crew supervisor was setting up traffic cones to close off traffic to the Central Park transverse road at West 65th Street, prior to a DOT crew performing repair work in the transverse. When a couple arrived on bicycles and asked permission to ride through, they were given permission to go ahead by the supervisor, who did not give any warning about any dangerous conditions ahead.
The court held that although street repair is a proprietary function, controlling traffic is a government function, and the city supervisor was in the process of traffic control and not street repair when the negligence occurred.
Was it reasonable for the court to characterize the setting up of the cones as traffic control separate and apart from the street repair project, or was it part of the overall project? One judge in dissent felt that placing the cones to block off the street was part of the street repair project, and the employee should have been considered as engaging in the city's proprietary function at the time.
Whether an activity is characterized as a governmental function or a proprietary function may seem like a trivial matter, but it can make all the difference between a multi-million dollar award as compensation for severe, painful injuries, and a judge setting aside a jury verdict and giving the injured plaintiff nothing.
New York personal injury attorney Leandros Vrionedes fights for his clients whether he is up against a team of  insurance company lawyers or the City's legal department. If you have been injured because of the negligence of another, whether a private individual or a government employee, contact Leandros A. Vrionedes, P.C. for a free consultation with an experienced and dedicated New York City personal injury lawyer.