Failure to Fix Defect in Landing Platform Costs New York City Transit Authority $16 Million in Brooklyn Premises Liability Case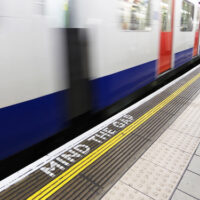 Late last month, a jury in the Brooklyn Supreme Court case of Alcantara v. NYCTA awarded $16 million to a woman who was injured in a fall at the Graham Avenue subway station at Graham and Metropolitan Avenue in Brooklyn back in 2008. The fall on the landing caused a broken hip and bleeding in the brain, resulting in partial paralysis and serious debilitating injuries.
In trip and fall premises liability cases, a key question often revolves around whether the property owner had actual or constructive notice – meaning they actually knew or had reason to know – of a dangerous or defective condition which they failed to repair or remedy in a reasonable period of time. Evidence in this case showed that the New York City Transit Authority (NYCTA) had documented a gash in the landing two months prior to the accident. Although NYCTA argued that they had repaired the defect, the plaintiff was able to provide photographs and other evidence at trial showing that indeed the landing had not been repaired before the accident occurred. The jury found NYCTA one hundred percent liable and awarded $16 million in damages.