Driver Who Ran Red Light in Queens Car Crash Liable to Injured Plaintiff as a Matter of Law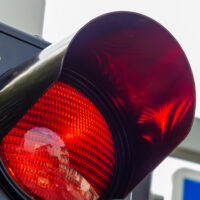 Earlier this month, the New York Supreme Court, Queens County, granted a partial summary judgment to the plaintiff who was injured in a motor vehicle accident that occurred back in 2013 at the intersection of Astoria Boulevard and 85th Street in East Elmhurst. The effect of the ruling in Franco v. Palmer is to establish the liability of the defendant driver as a matter of law, without the need for a trial. A trial will still be held, but the only question for the jury will be to decide how much the defendant must pay the plaintiff.
The accident occurred when the plaintiff, who was heading northbound on 85th Street through an intersection with a green light, was broadsided by the defendant who was traveling westbound on Astoria Boulevard and ran a red light. The police accident report supported this statement of the facts and noted that a gas station on the corner had video footage of the collision. The defendant driver claimed that the light was turning yellow as he entered the intersection, but a review of the video footage clearly showed otherwise. An accident reconstructionist who viewed the video testified that the defendant was speeding at the time, adding another traffic offense in addition to the traffic signal violation.
These facts were enough for the judge to determine that the defendant's own negligence was the sole legal cause of the accident, and the plaintiff could not have avoided being hit and was not negligent in any way. The judge held the defendant liable as a matter of law and ordered a trial on the issue of serious injury and damages. The plaintiff's injuries from the collision include fractures to the face and leg, loss of teeth requiring extensive dental work, shoulder and knee tears requiring surgery, back and neck injuries, and facial scarring.