Contractor Must Actively Supervise Employee or Work Site to be Liable Under Labor Law 200 or Common Law Negligence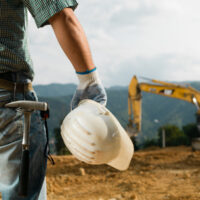 Property owners and contractors can be held liable for worksite injuries under several different sections of New York Labor Law, such as sections 200, 240(1) or 241(6). Each section has different requirements to hold the contractor liable, however, and it is crucial for the injured worker to understand the differences among the three in order to properly plead and prove a case and be successful in recovering compensation for his or her injuries.
Labor Law section 240(1), also known as the Scaffold Law, does not require that the contractor was actively supervising or controlling the work in order to be liable for a scaffold collapse, ladder fall, or other gravity-related accident. If a worker is injured due to an elevation differential and the proper safety device or devices were not in place to prevent the accident (scaffolds, ladders, hoists, slings, etc.), then the owner or contractor is absolutely liable for the injuries caused.
In order to hold the contractor liable under section 241(6), the employee must show a violation of a specific provision of the Industrial Code, part of the New York Codes, Rules and Regulations (NYCRR).
Section 200, on the other hand, incorporates the doctrine of common law negligence. To hold the contractor liable under section 200 or common law negligence, the worker must prove the defendant actively supervised or controlled the plaintiff's work or the area of the work site where the accident occurred.
These theories were recently discussed in a decision released this summer by the Appellate Division of the Supreme Court of New York. In Mouta v. Essex Mkrt. Dev. LLC, the plaintiff stepped on a section of plywood platform that he didn't know was being dismantled, causing him to fall two floors. The court found liability under 240(1) because the worker fell from a height and was not provided with safety devices. However, the court denied the worker's 241(6) claim, even though the plaintiff cited 12 different Industrial Code provisions under 12 NYCRR. The court felt they were either too general or inapplicable to the facts of the case.
As to section 200 or common law negligence, liability was denied against the contractor, who was able to demonstrate that it did not supervise or control the plaintiff's work or the area of the work site where the accident occurred. The plaintiff's employer – a subcontractor on the project and also a defendant in the case – was in charge of all aspects of the work at issue, including safety.