Comptroller Liu Recommends Fixes to Decrease NYC Motor Vehicle Accidents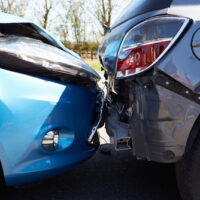 In the recent Claims Report issued by the City of New York Office of the Comptroller for fiscal year 2012, City Comptroller John C. Liu reports that NYC paid out nearly $486 million in tort claims for the year. Over $75,000,000, or 16% of the total, went for motor vehicle accidents. As the Chief Financial Officer of the City of New York, the Comptroller settles and adjusts claims against the City and makes recommendations on ways the City could save money. Regarding ways to decrease motor vehicle accidents, the comptroller recommends:
Ramping up traffic safety in areas where accidents most often occur
Fixing potholes and other hazards
Instituting new traffic controls
Recommendations for city vehicles, city employees
A significant portion of the $75,000,000 payout went to city employees in city vehicles who were injured on the job and may be entitled to tort claim or workers' compensation payments. A recommendation in the Comptroller's report is to take measures to ensure that city employees in city vehicles wear seatbelts. Seatbelts are an effective tool which can keep a person from being more seriously injured in many types of accidents, although not all. Also, a person who was not wearing a seatbelt can sometimes be considered negligent and have his or her damage award reduced by the proportion of damages attributed to the plaintiff's own comparative negligence.
The Comptroller also considered the dangers associated with police car chases. The report recommends exploring on-going training that balances law enforcement goals with liability concerns.
NYC Tort Claims Need Experienced Legal Representation
If you are injured in an auto accident, bus accident, slip and fall or construction accident where the City is at fault, the rules are different than when a private person or company is to blame. Find an attorney who knows the laws and will take the necessary steps to make sure your claim is not dismissed because you failed to follow the applicable statute of limitations or early notice requirements. Contact New York City personal injury attorney Leandros A. Vrionedes, P.C. for a free consultation.