Claim against Physician's Assistant Based on Botched Spinal Surgery Dismissed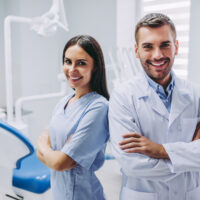 Doctors aren't the only medical professionals who can face malpractice claims based on poorly-executed medical care or procedures. Nurses, physician's assistants, and other hospital staff are also held to a legal standard of providing patient care that meets the standard for medical care in their field, and they may be financially liable when that care falls short. Proving that a medical professional under the supervision of a physician is responsible for the patient's injuries, however, may not be possible. In a recent decision by a trial court judge in Nassau County, a court has granted a motion filed by a physician's assistant to dismiss a medical malpractice action filed against her in a case titled Meringold v. Onesti.
Errors committed during cervical spinal surgery
The plaintiff, John Meringold, underwent cervical spinal surgery performed by Dr. Stephen Onesti and Krista Maniec, his physician's assistant. Due to errors made during this surgery, Meringold suffered permanent health consequences and was required to undergo three more surgeries to repair the errors made in the initial procedure. Meringold filed a medical malpractice lawsuit against both Onesti and Maniec based on this procedure. Maniec filed a summary judgment motion to dismiss Meringold's claim against her, arguing that she should not be held responsible for errors made during the victim's surgery as she was simply carrying out the doctor's instructions.
Deviation from standard of care can lead to liability
Medical malpractice claimants in New York must be able to prove that a physician or other medical professional deviated from the standard of medical care expected from professionals in their field, and that this deviation caused the plaintiff's injuries. Defendants to medical malpractice claims can have claims against them dismissed through a motion for summary judgment if they can provide evidence either that they performed their work in line with the medical standard for such procedures, or that their failure to follow these medical standards wasn't what caused the patient's injuries.
Attentive physician's assistants not held responsible for faulty direction of supervising doctor
In this case, Maniec convinced the court that she had upheld her duties as a physician's assistant, and that any problems resulting from the procedure were attributable to the surgeon's direction rather than to her execution of the surgeon's orders. The judge wrote in his opinion that, under New York law, the doctors who supervise physicians' assistants "remain medically responsible" for any procedures performed by physicians' assistants. Liability for medical errors will fall to physicians' assistants only where the physician's assistant failed to follow their supervising doctor's orders, or where those orders were so obviously misguided that the physician's assistant should have known not to execute them. In this case, Maniec upheld her responsibility to perform her duties as a physician's assistant, and the orders given by Dr. Onesti were not so wrong-headed that she should have known not to carry them out during Meringold's surgery. The claims against Maniec were dismissed.
If you've been the victim of an act of medical malpractice in New York, get help seeking the money damages you deserve for your injuries by contacting the experienced and seasoned Manhattan medical error lawyer Leandros A. Vrionedes for a free consultation at 212-889-9362, or in Queens at 718-777-5895.