City's Violation of Trash Ordinance Could Spell Liability for NYPD Officer's Trip and Fall Injury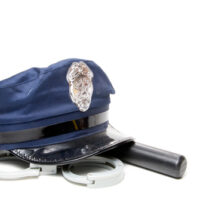 A New York City Police Department Sergeant pursued a suspect onto a vacant lot owned by the City. The lot was strewn with debris, including a makeshift structure which the officer thought the suspect may have fled into. When the officer "kind of jumped" on the structure, his foot went through the plywood, causing injury to his right knee and shoulder which resulted in his separation from employment and placement on disability leave.
The officer sued the City under General Municipal Law section 205-e. This law allows a police officer who is injured in the performance of his or her duties to sue anyone whose negligence in failing to comply with the law caused the injury. The law the officer predicated his action on was a violation of the New York City Health Code, found in Title 24 of the Rules of the City of New York section 153.19, which makes a building owner or occupant responsible for keeping the area around the premises free from obstructions and nuisances and keeping the area clean and free from litter and rubbish.
The Supreme Court, Richmond County, dismissed the action, holding that section 153.19 was a "sanitation provision" and that section 205-e requires the cause of action to be predicated on some form of "safety consideration." The Appellate Division reversed that decision in Mulham v. City of New York, holding not only that section 153.19 could have a safety-oriented purpose, but that section 205-e does not require any such consideration. There are no exceptions to section 205-e, according to the court, and all that is required is that the plaintiff identify a statute or ordinance that the defendant failed to comply with. As long as the law cited constitutes a well-developed body of law and imposes clear duties on a person, there is no requirement that the law have a special purpose geared toward safety.