Citi Bike Pulls its entire fleet of eBikes from New York City streets after brake problems cause several injuries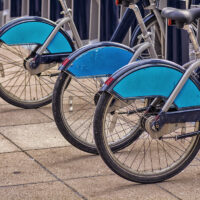 Citi Bike, the bikeshare service owned by ride-share company Lyft and serving New York City, has pulled its entire fleet of about 1,000 pedal-assist bicycles from service after receiving several reports of problems with the bikes' braking system. Dozens of injuries have so far been reported in the media related to this problem. Accident victims are urged to seek medical attention and contact an experienced New York personal injury attorney to make sure they are properly cared for.
Pedal-assist electric bikes contain an electric motor that is activated by the rider. These bikes can reach speeds up to about 18 miles per hour. In a statement released by Citi Bike, the eBike company said that they "recently received a small number of reports from riders who experienced stronger than expected braking force on the front wheel." Riders have reported the brakes on the front wheel acting too hard, causing the front wheel to lock up and sending both bike and rider flipping head over heels. Seasoned riders call this type of accident an "endo" or a "faceplant," and injuries that result can include facial lacerations, head injuries and broken bones. One rider has reported a hip fracture in a crash caused by the apparently defective brakes.
Companies Are Strictly Liable for Defective Products Under New York Products Liability Law
A product safety recall is the right step to take when manufacturers or retailers receive word of injuries possibly caused by product defects. Citi Bike could still be liable for any injuries that occurred before the bikes were recalled. Under New York product liability law, manufacturers can be held strictly liable for manufacturing defects or design defects that render a product unsafe. Under a strict liability legal theory, the injury victim does not need to prove that the manufacturer was negligent, but only that the product was defective when it left the manufacturer's control. Wholesalers, distributors, retailers and others who put a defective product on the market may also be held liable for injuries caused by product safety defects.
Citi Bike and Lyft have already been in contact with the manufacturer of the brake component at issue in this brake malfunction. Citi Bike had been looking to put 4,000 electric bikes on the streets of NYC this summer, but instead they are busy replacing the 1,000 recalled E-bikes with standard, non-electric bicycles from their fleet of about 13,000 total bikes. Anyone who has been injured in an accident due to a brake failure or front-wheel lockup while riding one of the electric bikes should contact a seasoned New York personal injury lawyer who can help them recover compensation for their injuries and legal damages.
Contact Personal Injury Attorney after a New York City Bicycle Accident
If you have been injured in a New York City bicycle accident due to a Citi Bike brake malfunction or other cause that was not your fault, contact personal injury attorney Leandros A. Vrionedes at 212-889-9362 for a no-cost consultation about receiving payment for medical care, pain and suffering and other compensation due to you.