Astoria Construction Accident Injures 3, Results in Suspension of Contractor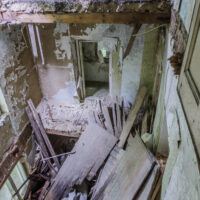 An accident on a construction site in Queens sent three men to the emergency room, and caused one contractor to suspend its operations, halting work at 60 sites across the city.
Collapse of floor under weight of materials injures three workers
The June 20, 2017 accident occurred on 28th Road in Astoria. A team of construction workers employed by Ideal Builders & Construction were working to add a third floor to a two-story home. A load of heavy materials including cinderblocks, planks, bags of cement, sand, and laminated beams had been deposited by crane on the third floor of the home. Unfortunately, the contractor had failed to comply with the law by having an engineer inspect the third floor to ensure it could bear the weight of the materials.
The heavy load was too much for the building and fell through the floor onto a crew of three men working below. A 37-year-old man was able to escape the building without assistance from emergency crews with injuries described as "serious." The crews quickly removed a 40-year-old man from the rubble, delivering him to a local hospital with critical injuries. Crews needed additional time to remove a 28-year-old man who was trapped from head to ankle by a load of wooden planks. As crews removed debris, the man received pain-relieving drugs through an IV administered by emergency medical personnel. The crews were able to free the man, who was in critical condition, and transport him to the hospital.
Suspension of contractor pending trial
Ideal Builders and the superintendent in charge of the site, Fazal Hassan, were suspended pending an administrative trial by the Buildings Commission. Hassan was found to have been the superintendent on over ten sites at the time of the accident, which is above the maximum number allowed by law.
New York City Buildings Commissioner Rick Chandler offered a strong rebuke to the supervisor and contractor responsible for the accident: "Mr. Hassan and his firm neglected their duties on this and other construction sites and showed disregard for the lives of workers and the public. Bad actors in the construction industry need to get the message: the city will not tolerate those who endanger people's lives."
If you or someone you love has been seriously injured on a New York construction site, find out if you have a right to money damages for lost work, medical bills, or pain and suffering by contacting the dedicated and aggressive Manhattan construction accident lawyer Leandros A. Vrionedes for a consultation, at 212-889-9362, with offices in Queens at 718-777-5895.