Appellate Division Decides General Contractor Had Authority over Subcontractor's Worker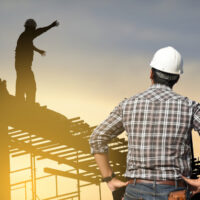 One question that often determines whether a company is liable for a worker's injuries in a claim based on New York Labor Law § 200 is whether the company being sued had authority and control over the work being done. The Second Department of the New York Appellate Division (including Richmond, Kings, Queens, Nassau and Suffolk counties) recently considered a case where a general contractor attempted to dismiss claims by an injured construction worker on this basis, in a case titled Caban v. Plaza Construction Corp.
At the time of his accident, plaintiff Richard Caban was working for a subcontractor on a project managed by Plaza Construction Corporation (Plaza). Caban was tasked with installing track on a ceiling which was 12 feet up, which required him to use a scaffold. While he was working above, another subcontractor was installing electrical wiring in the floor below, requiring him to remove floor tiles. This made the floor beneath the scaffold uneven. Caban walked across the scaffold, causing the scaffold to shift into one of the holes created by the removal of tiles, and Caban fell.
Caban filed a personal injury lawsuit which included a claim against Plaza for a violation of Labor Law § 200, asserting that Plaza had been negligent in keeping the workplace safe for its employees. Employers have a duty under this statute to ensure that the means and methods of work being done on sites they control are safe, offering "reasonable and adequate protection to the lives, health and safety of all persons employed therein."
The court explained that employers can only be held liable under this law if they "had the authority to supervise or control" or "[bore] responsibility for the manner in which" the work was performed. If that contractor would not have been able to intervene to prevent a worker from doing a job in an unsafe manner, or would have had no authority to require that a worker use safety equipment while on a given task, then the contractor could escape liability for the accident.
Plaza filed a motion to dismiss the claim, arguing that it did not have the authority to intervene and prevent Caban from using the wobbly scaffolding while installing track. The Appellate Division disagreed. In their opinion, the judges described the various ways that Plaza exhibited control over the worksite in its role as general contractor. The judges noted that a project supervisor was on the work site every day, tasked with supervising the safety practices on site and coordinating the various jobs. The judges also noted that Plaza had the authority to stop work on a given task if it appeared that the work was being done in an unsafe manner. One of Plaza's superintendents explained that they had the authority to issue safety-related instructions to supervisors, who were then required to provide those instructions to the workers. The court concluded that Plaza had sufficient control on the job site to justify holding Plaza responsible for safety lapses occurring there. Caban's claims will now move forward toward trial.
If you've been hurt on the job in New York and need professional assistance in getting compensation for your injuries, contact the diligent and dedicated Manhattan construction accident lawyer Leandros A. Vrionedes for a consultation on your case, at 212-889-9362, or in Queens at 718-777-5895.