Appellate Division Case Asks Whether Doctor Had Continuing Responsibility for Patient's Condition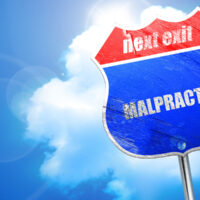 Doctors owe a duty to provide reasonable medical care and advice to their patients that follows established good practice in their field or specialty. If care or advice fails to comport with established good practices and the patient suffers as a result, that doctor will be responsible for the patient's worsened condition. Should that patient have sought care from a different medical professional, however, the responsibility of the first doctor for the patient's condition may have come to an end. A recent case before the Appellate Division asked the court to decide when that duty ends. Specifically, the case centered on whether a doctor who provided medical advice to a patient before that patient sought care elsewhere should be held responsible when the diagnosis and treatment recommendation were in error.
The case, titled Lindenbaum v. Federbush, stemmed from a mistaken diagnosis. Paul Lindenbaum, the injured patient, sought care from Richard Federbush, his primary care physician, after he began experiencing stomach cramps. Federbush referred Lindenbaum to the emergency room of the Long Island Jewish Medical Center for testing. The following morning, Lindenbaum faxed his test results to Federbush. The doctor told Lindenbaum that he had colitis and should continue taking the antibiotics prescribed by the medical center. However, Lindenbaum was suffering from an abscess, not colitis. The condition worsened, spreading infection to his brain and ultimately causing brain damage.
Lindenbaum's wife filed a claim on his behalf against Federbush and the Long Island Jewish Medical Center. The claims against the medical center settled separately, and Federbush filed a motion to dismiss the claims against him. Federbush claimed that, when Lindenbaum became the patient of the medical center, Federbush was no longer responsible for Lindenbaum's condition. The trial court sided with Federbush, dismissing Lindenbaum's claims against the physician. Lindenbaum appealed.
"Although physicians owe a general duty of care to their patients, that duty may be limited to those medical functions undertaken by the physician and relied on by the patient," the court explained, citing prior case law in support. While this tenet of medical malpractice claims is often cited by doctors to explain why they no longer bear responsibility for a given patient's condition, in this case it supported the court's decision to allow Lindenbaum's claims against Federbush to move forward. The court explained that, while Federbush did refer Lindenbaum to the medical center for care, Lindenbaum returned to Federbush for additional advice and treatment after his visit to the medical center. Lindenbaum's reliance on Federbush's erroneous diagnosis and advice ultimately resulted in the infection which reached Lindenbaum's brain, causing serious damage, making Federbush responsible for Lindenbaum's injuries. The Appellate Division reversed the trial court's decision to dismiss Lindenbaum's claim against Federbush, reinstating the lawsuit.
If you have been injured by a negligent medical professional in New York, speak with an attorney to determine if you may have a claim for money damages as a result, and contact the effective and determined Manhattan medical malpractice lawyer Leandros A. Vrionedes for a consultation on your case, at 212-889-9362, with additional offices in Queens at 718-777-5895.