An Open and Obvious Danger May Still Be a Trap for the Unwary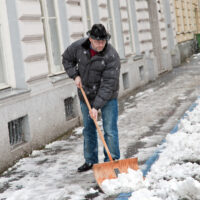 Property owners can be held liable for injuries caused by dangerous conditions on their property, such as a hole in the ground that somebody could step into and then trip and fall. Generally, the property owner can avoid liability if the dangerous condition is readily observable by people "employing the reasonable use of their senses." When the hazard is so open and obvious, the law expects people to be aware of the danger and avoid it. However, a property owner can still sometimes be liable for such an "open and obvious" danger in certain circumstances, as the New York Supreme Court, Richmond County, made clear recently in the case of Gadaleta v. George.
The plaintiff in this case, Nicholas Gadaleta, twisted his ankle and fell after stepping into a hole in the street in Staten Island. Gadaleta sued the City of New York and Warren George, Inc., which had contracted with the City to do test borings in the street. This process involved jackhammering a hole in the street and vacuuming out the dirt, and later covering the hole with a metal plate and/or backfilling the hole with dirt and asphalt before paving over the hole. According to the plaintiff, the hole was left unguarded without any cones or protective barriers. Furthermore, testimony of the defendants indicated that the plates were often stolen.
In their motion for summary judgment to dismiss the complaint against them, the defendants argued that Gadaleta was reckless in disregarding an open and obvious dangerous condition. The plaintiff opposed the motion, pointing out that even where a danger is open and obvious, it may also be a "trap for the unwary" when the condition was somehow obscured or when the injury victim was distracted at the time. The court agreed that this is in fact the law in New York State. Thus, the plaintiff raised enough questions of fact about the street defect to defeat the defendant's motion for summary judgment. Whether the City and the contractor should be liable for the accident, and whether the plaintiff's own comparative negligence should be considered, are questions of fact for the jury to decide at trial.