Actual Notice of Hazard Leads to Record New York Damage Award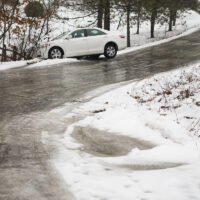 Last week this blog reported on the case of Fama v. NYC, where a Department of Sanitation worker could not recover for his slip-and-fall injury because he could not prove that the City knew about the dangerous condition (a puddle of oil on the garage floor) yet failed to correct it in a reasonable time before the accident occurred (see New York City Lawsuits, posted May 27, 2013). That case was dismissed without a trial when the City's motion for summary judgment was granted.
In contrast, the State of New York recently decided not to appeal a decision imposing liability on it and has agreed to pay $22 Million to the plaintiff in Zouaoui v. State. This case arose out of an automobile accident that occurred in 2007 along Route 6 in Westchester County. The plaintiff's accident – which has left him without the use of his dominant arm and in constant pain following a very difficult (and on-going) recovery period involving dozens of operations, skin grafts and repeated MRSA infections – was attributed to icy conditions on the roadway.
The New York Court of Claims found the State liable for the car crash because the Department of Transportation had actual knowledge of a recurrent problem of hazardous icy conditions on this stretch of road but failed to correct the danger in a reasonable time. You may recall in Fama that oil on the floor was a recurrent problem that the City had actual notice of, but there the New York County Supreme Court refused to hold the defendant liable because it did not have prior notice of that particular spill. The Fama situation seems in many respects quite similar to Zouaoui, although the results in the two cases could not be more different.
As an attorney handling New York automobile accident and premises liability cases, Leandros Vrionedes understands the key issues involved in proving that a property owner had actual or constructive notice of a dangerous condition or participated in creating the hazard yet did not take reasonable steps to correct it or warn others of the danger. If you or a loved one has been injured in a New York car crash, slip and fall or construction accident, contact Leandros A. Vrionedes, P.C. for a free consultation with a knowledgeable and experienced personal injury lawyer.