Accident Victim's Lawsuit Dismissed for Failure to Show Proof of Serious Injury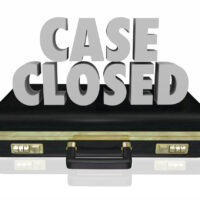 Not every New York car accident victim has the right to file a lawsuit based on the injuries they received in the crash. A recent decision by a judge in the Suffolk County Supreme Court provides an example of when courts will reject the claims of an accident victim who can't produce evidence of the permanent limitations or temporary disability they claimed to have experienced due to their injury.
Accident on Belt Parkway results in spinal injuries
The case of Gersbeck v. Cheema was based on a rear-end crash that occurred on the Belt Parkway near the Flatbush Avenue exit in October of 2014. The accident victim and plaintiff, Lenny Gersbeck, claimed that, due to the accident, he developed herniated and bulging discs and suffered injuries to his left ankle that left him permanently unable to move or lift things, including his children, in the same way he once could. He filed suit against the at-fault driver, Tej Ps Cheema, based on his claim that he had suffered serious injuries.
No-fault rule prohibits lawsuits without proof of serious injury
New York State's no-fault rule prevents motor vehicle accident victims from suing an at-fault driver in court if the victim's injuries were not "serious," as the term is defined under New York Insurance Law § 5102(d). Often, accident victims who wish to pursue claims in court will do so on the basis that their injury:
will cause a permanent or significant limitation of the use of parts of their body, or
prevented them from performing substantially all of their typical daily activities for at least 90 of the first 180 days after an accident.
This law is intended to prevent the majority of car accidents from resulting in a lawsuit. When accident victims file a lawsuit when their injuries aren't obviously serious, judges will often require rigorous evidence of the injury's seriousness. The accident victim will not only need to produce the results of testing by their own doctors, but they will also need to submit to testing by a medical expert hired by the defendant, as well. If the victim claims that their injury prevented them from performing substantially all of their daily activities for at least three of the first six months after an accident, then the victim will need to produce evidence such as records of missed work or testimony from family members and friends describing their physical limitations, in addition to medical evidence.
In the recent Suffolk County case, the defendant driver filed a motion to dismiss the victim's claims, arguing that his injuries didn't qualify as "serious," and the judge granted the motion. The judge relied on both the strength of evidence presented by the defendant, as well as the weakness of the plaintiff's evidence, in making his decision. The defendant's medical expert presented detailed evidence on the tests he performed on the accident victim, which showed no evidence of a substantial, permanent limitation caused by his back injuries. On the other hand, while the plaintiff's medical experts testified that his injuries were substantial and permanent, they did not provide sufficient detail on the types of tests they performed, and the judge surmised that they relied in part on the plaintiff's claims of being in pain rather than on test results in reaching their conclusions. The plaintiff could not produce any evidence of being unable to perform substantially all of his daily activities after the accident, and did not miss any work after his accident. The plaintiff's lawsuit was dismissed.
If you've been in an accident in New York and are in need of compensation to afford medical expenses and lost work, get a knowledgeable consultation on whether you should file a claim in court or pursue damages from insurance alone by contacting the experienced and effective Manhattan personal injury lawyer Leandros A. Vrionedes for a consultation, at 212-889-9362, or in Queens at 718-777-5895.