How Much Compensation Can Be Awarded for a 9-11 VCF Claim?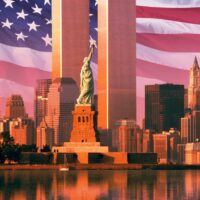 For too many New York individuals and families, the tragedy of 9/11 has left an indelible mark. One of the significant steps the U.S. government has taken to aid victims and their families is the establishment of the 9/11 Victims Compensation Fund (VCF). If you or a loved one is considering filing a claim, it's crucial to understand how the VCF operates and what factors play a role in determining compensation. With expertise in personal injury law, Leandros A. Vrionedes, P.C. sheds light on the nuances of this fund and explains how a seasoned attorney can be instrumental in this process. Call our office in New York if you have any questions or need help pursuing a claim.
A Brief Background of the 9/11 Victims Compensation Fund (VCF)
Established shortly after the 9/11 attacks, the VCF serves as a federal program designed to financially assist those who suffered physical harm or lost loved ones due to the tragic events or the subsequent debris removal efforts. Over the years, the fund has undergone modifications and reauthorizations to continue supporting the affected individuals and ensure adequate compensation.
What Does the VCF Cover?
The VCF primarily offers compensation for:
Physical Harm: This pertains to individuals who suffered physical injuries as a direct result of the attacks or the aftermath, including the rescue, recovery, and debris removal operations.

Death: Families who lost loved ones either during the 9/11 attacks or due to related illnesses or injuries can file a claim.
Factors Determining Compensation
The amount awarded by the VCF depends on several factors:
Economic Loss: This includes lost wages, benefits, and any other form of potential income that the victim would have earned if not for the injuries or death.

Non-Economic Loss: These are damages for pain, suffering, and the loss of enjoyment of life due to the injuries or loss of a loved one.

Medical Expenses: Costs not covered by insurance or other forms of compensation, directly related to the injuries from the event or the aftermath.

Capped Claims: Certain claims have a maximum compensation limit, so it's vital to be aware of these nuances.
How Can an Attorney Assist with a VCF Claim?
While individuals can file a VCF claim on their own, having an experienced attorney can be invaluable to the success and full value of your claim. Here's how:
Expert Guidance: Lawyers well-versed in 9/11 VCF claims can navigate the intricate requirements, ensuring that your claim is filed correctly and promptly.

Maximized Compensation: By evaluating all facets of your case, an attorney can work to ensure you receive the full compensation you deserve.

Appeals: If your initial claim isn't successful or the awarded amount doesn't reflect your needs, an attorney can represent you in the appeals process.
Dedicated Legal Help With 9/11 VCF Claims in New York
The 9/11 VCF serves as a testament to the commitment of providing aid to those affected by the tragic events. However, understanding the intricacies of the fund and ensuring you or your loved ones receive just compensation can be complex. Trust in the dedicated legal team at Leandros A. Vrionedes, P.C., to guide you through the process with compassion and expertise. If you are considering filing a 9/11 VCF claim or have questions about the process, don't hesitate to call our NYC office at 212-889-9362 for a free consultation or immediate assistance.