How Much Time Do I Have to Make a Claim Under the 9/11 Victim's Compensation Fund?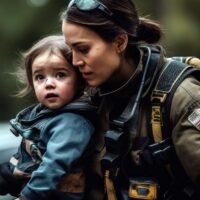 Are you or your loved one a survivor or first responder of the tragic September 11th attacks and now suffering from a 9/11-related illness or injury? If yes, you might be entitled to compensation from the 9/11 Victim's Compensation Fund (VCF). The VCF provides crucial financial support to victims and their families, but it's essential to understand the claim process and timeline. Read on for important information related to VCF claims. For more information or professional legal help with your claim, call Leandros A. Vrionedes, P.C., for a free consultation with an experienced and dedicated New York personal injury lawyer.
What Is the VCF Claim Process?
The VCF claim process is designed to compensate for physical harm or death caused by the 9/11 attacks. The process begins with determining your eligibility by providing documentation that shows you were present at the disaster area at the time of the attacks or during the subsequent clean-up period and that you've suffered a related injury or illness.
Once eligibility is confirmed, you can proceed to file a claim online through the VCF's website. This claim form requires detailed information about your exposure, your related physical injuries or conditions, and any loss you have suffered as a result.
After submitting the claim, it is then reviewed by the VCF. They may request additional information if necessary. Finally, after all required information is provided and the review process is complete, the VCF will make a decision regarding your claim.
How Long Do I Have to Make a Claim?
The deadline for filing a VCF claim is a critical factor to note. Initially, the fund was set to stop accepting claims in December 2020. However, on July 29, 2019, the 'Never Forget the Heroes: James Zadroga, Ray Pfeifer, and Luis Alvarez Permanent Authorization of the September 11th Victim Compensation Fund Act' was signed into law. This law extended the deadline for filing claims with the VCF until October 1, 2090. This extension provides ample time for individuals who may develop a 9/11-related illness in the future to file a claim.
How Long Does It Take for the VCF to Review a Claim?
The time it takes for the VCF to review a claim can vary greatly, as it depends on numerous factors, including the complexity of the case, the completeness of the information provided, and the current volume of pending claims. On average, the VCF typically takes around six months to review a claim once all required information is submitted. However, this is merely an average and the actual time may be shorter or longer.
The Critical Role of a Personal Injury Attorney in Your VCF Claim
When navigating the VCF claim process, it is highly beneficial to have a personal injury attorney by your side. The process can be complex and overwhelming, particularly for those already dealing with the physical and emotional effects of a 9/11-related injury or illness. An experienced attorney can provide critical assistance in several ways:
Familiarity with the Process: Our firm has experience with the VCF claim process and understands what it takes to submit a successful claim.
Gathering and Submitting Evidence: We assist in gathering and properly submitting the necessary evidence to prove eligibility and the nature of your loss.
Claim Review: We meticulously review your claim before submission to ensure it is complete and error-free, increasing your chances of a successful outcome.
Handling Communications: Our team manages all communications with the VCF on your behalf, relieving you of the stress of dealing with the process while focusing on your health.
At Leandros A. Vrionedes, P.C., we stand with our 9/11 heroes and the victims of the 9/11 attacks and are committed to helping them receive the compensation they deserve. If you or a loved one is seeking to file a claim with the VCF, please contact us at 212-889-9362 for a free consultation.