Plaintiff Fails to Prove Injury is a "Serious Injury" for Purposes of New York Car Accident Law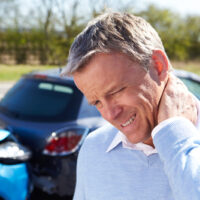 Generally speaking, New York's no-fault insurance law limits the ability of a person injured in an auto accident to recover any compensation beyond the insurance policy limits for bodily injury, unless the person suffered a "serious injury," in which case the injured person is entitled to sue for damages in court. Section 5102(d) of New York insurance law defines what types of injuries may be considered a "serious injury." One category of "serious injury" is an injury which prevents the injured person from engaging in normal activity for at least 90 of the first 180 days following the accident. Recently, the Supreme Court, New York County, dismissed a case by holding that the facts would not support the plaintiff's claim of serious injury.
The defendants in Taveras v. Perez had filed a motion for summary judgment, which allows the judge to dismiss the complaint without a trial if there are no triable issues of fact and the defendant is entitled to judgment as a matter of law. Defendants may be successful if they produce medical expert reports that there are no objective medical findings to support the plaintiff's claims or that the plaintiff's injuries were caused by a pre-existing condition. Defendants can also produce evidence that the plaintiff was not precluded from 90 days of normal activity during the first 180 days after the accident. It is then up to the plaintiff to produce medical opinions of her own to show either her limitations compared to normal functions (a qualitative assessment) or the percentage of loss of range of motion (a quantitative assessment).
The plaintiff in this case had claimed injury to her back, neck and shoulders stemming from a car accident on 180th Street and Broadway in New York City. The defendants produced reports of their medical experts showing degeneration, which could mean her injuries were caused by a pre-existing condition, and also that she had a normal range of motion. Defendants also produced plaintiff's own testimony in her deposition that she was confined to her bed for three weeks and to her home for three weeks after the accident, far short of the 90 days required for the 90/180 rule.
Although the plaintiff then produced an abundance of medical records, the court either ruled that these records were inadmissible for various technical reasons or that they were not sufficient to rebut the evidence produced by the defendants. The court granted the defendants' motion for summary judgment and dismissed the case.
Defendant drivers and their insurance companies will go to great lengths to keep a car accident case away from a trial and out of the hands of a jury. Many legal battles are often won and lost based on motions made to the court and decided by the judge months before any trial is scheduled to occur. Preparation and presentation of the case by attorneys skilled and knowledgeable in law and motion practice is essential to achieving a successful outcome in most auto accident and other personal injury cases.