NYC Woman Awarded $15 Million After Doctor's Failure to Diagnose Glaucoma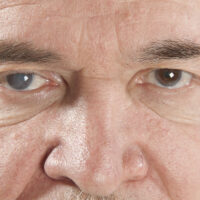 A recent jury trial illustrates the level of damages that may be on the table when doctors fail to properly do their job. Read on for details about the case in the failure to diagnose for glaucoma, and contact a seasoned New York medical malpractice lawyer if you have been harmed by a doctor's medical mistakes.
Doctor fails to diagnose glaucoma, patient goes blind
A 20-year-old Brooklyn woman was seven months pregnant in 2011 when she visited her doctors at Woodhull Medical Center for a prenatal checkup. She told her obstetrician that she was experiencing blurred vision and pressure around her eyes. She visited her doctor six times after that, continuing to complain of cloudy vision and eye pressure. According to her attorney, however, her doctors were fixated on her pregnancy and never bothered to check her eyes; they simply assumed that the vision issues were connected to the pregnancy. Two months later she was unable to see her newborn son when the doctor placed him on her chest.
Several weeks after the birth, she visited the New York Eye and Ear Infirmary and for the first time was diagnosed with glaucoma. Unfortunately, by the time she had surgery a month later, it was too late; she was 90% blind at that point.
Jury finds for plaintiff after three-week trial
The Brooklyn woman sued Woodhull Medical Center for medical malpractice based on her doctor's failure to diagnose her glaucoma. The hospital argued that it followed normal medical care procedure in its treatment of the plaintiff. The plaintiff's attorney emphasized that glaucoma is a progressive eye disease that needs to be treated immediately once detected to avoid permanent damage.
After lengthy litigation and three weeks of trial, the jury deliberated for only two hours before finding in favor of the plaintiff. The jury awarded the woman $15 million in damages for her injuries suffered as a result of the malpractice. The hospital stated that it intends to appeal the verdict, claiming both that they did not commit malpractice and that the $15 million verdict was excessive.
Interestingly, court papers indicate that the doctor who failed to diagnose the patient moved to California in 2013 and has not been heard from since. Because she was working for the hospital at the time of her malpractice, the hospital is directly liable.
If you or a loved one has been the victim of medical malpractice in New York, get help seeking damages from a skilled professional by contacting Manhattan injury accident lawyer Leandros A. Vrionedes for a free consultation at 212-889-9362, or in Queens at 718-777-5895.