No Common Law Indemnity from Subcontractor Without a Grave Injury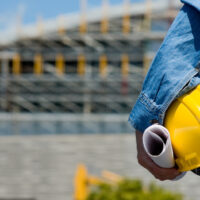 In the recent case of Mouta v. Essex Mkrt. Dev. LLC, the Appellate Division of the Supreme Court of New York ruled on the contractor's liability for the injuries sustained to a worker in a gravity-related accident. Although the contractor can normally be held liable for a construction worker's injuries pursuant to various New York Labor Laws such as sections 200, 240(1) and 241(6), the defendant contractor in this case had an indemnity agreement with the construction worker's employer, a subcontractor on the project. The court upheld the indemnity agreement and let the contractor off the hook.
Even without a contractual indemnity claim, a contractor may still sometimes be indemnified by a subcontractor under common law, but only if the worker suffered a grave injury in the accident. The basis for this rule is Workers Compensation Law section 11. This law prohibits an injured employee from suing the employer and also prohibits third-party actions for indemnification against the employer unless there is evidence of a grave injury. The law goes on to spell out what type of injury constitutes a grave injury:
Death
Permanent and total loss of use or amputation of an arm, leg, hand or foot
Loss of multiple fingers
Loss of multiple toes
Paraplegia
Quadriplegia
Total and permanent blindness
Total and permanent deafness
Loss of nose
Loss of ear
Permanent and severe facial disfigurement
Loss of an index finger
Acquired brain injury caused by external physical force resulting in permanent total disability
In the event a construction worker suffers one of these injuries and sues the contractor or property owner, the defendant in the case may seek indemnity from the subcontractor which employed the injured worker, even without a contractual provision for indemnification.