Money Talks- NY Court of Appeals Allows the Testimony of a Witness Paid $10,000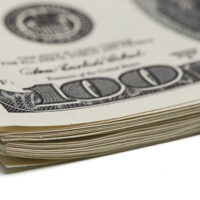 In the case of Caldwell v. Cablevision Systems Corp., a woman sued the cable company after trenches built for the company's cable installation created a hazard.  The woman was walking her dog and claimed she was injured when she tripped and fell into one of the trenches.  However, the jury ruled against the injured woman after hearing testimony from a treating doctor who wrote in his report that the woman "tripped over a dog while walking last night in the rain."  The case is not atypical for personal injury suits that rely on professional testimony, but the case created a big stir and was appealed twice.  However, the controversy is not over what the doctor said, but the possible influence of why he said it, especially because he received a $10,000 witness fee.
The court of appeals ruled in favor of the cable company, saying that while $10,000 payment for one hour's worth of testimony is "troubling" it is not against the law.  The Civil Practice Laws and Rules in New York require a witness to be paid a minimum $15 per day, and mileage reimbursement.  Clearly, the legislature acknowledges that witness time is important, thereby necessitating at least nominal compensation.  The problem is this: the legislature, whether intentionally or unintentionally, failed to cap the payment.  Hence, controversies such as in this case arise.
The doctor in Caldwell acknowledged the amount he was paid, but claimed that the payment in no way affected his testimony.  While there is no explicit reason offered by the jury as to why they ruled against Caldwell, her lawyers pointed out that they asked several questions regarding the doctor and his testimony, suggesting that they relied heavily on his testimony when determining their verdict.  With such influential testimony, one would hope that it wasn't "bought" and was completely accurate as to the extent of the victim's injuries.  Luckily, the court of appeals did recognize in its ruling that the jury should have been provided with a jury instruction warning the jury of potential bias.  However, the influence of the payment may be unconscious on behalf of a witness- even the most ethical and honest person cannot avoid the persuasion that money may create.
The fact that the cable company paid the doctor such an exorbitant fee creates skepticism regarding the wisdom of the current state law regarding witness compensation.  It is a hard argument to buy that witnesses paid large sums of money are not influenced in their testimony.  Who would willingly bite the hand that feeds it?  The next logical step seems to be to take the dilemma out of the hands of the court and have the New York Legislature amend the law and institute a cap on witness compensation.