Mineola Auto Accident Case Sheds Light On Comparative Negligence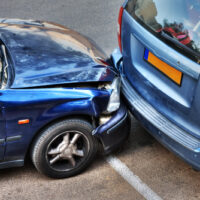 In some auto accidents, it is possible for both drivers to be partly at fault in causing the accident. In these cases, New York law follows a rule of pure comparative negligence. This rule allows a jury to assign a percentage of the total fault to each driver. A plaintiff who is found to be partially at fault can still recover damages, although the amount of compensation due to the injured plaintiff will be reduced in proportion to the percentage of liability assigned to him or her. Even if the plaintiff is found to be more than fifty percent to blame in causing the accident, he or she can still recover compensation from a negligent defendant.
A recent auto accident case in Nassau County addressed the situation where a plaintiff may not have contributed to the accident, but her actions after the accident may have contributed to the severity of her injury. In the case of Fontaine V. Curtin, the plaintiff was traveling westbound on Lafayette Street in Mineola and stopped at an intersection when a van heading northbound on Herricks Road attempted a right-hand turn at the intersection. The van slid on the pavement, causing it to strike the plaintiff's car on the driver's side with the front bumper.
What happened next is unclear, but somehow the plaintiff's vehicle traveled across four lanes of traffic and struck a tree on the other side of the road at about 15 miles per hour. The plaintiff admits it was possible that she accidentally pressed the accelerator pedal and caused the car to run into the tree.
The plaintiff moved for summary judgment on the issue of liability, asking the court to rule as a matter of law that the defendant was liable for causing the accident. The defendant then raised the issue of the plaintiff's own negligence. The court cited the "seminal seatbelt case" of Spier v. Barker to hold that comparative negligence is only applicable to the cause of the accident itself and not to any conduct which "exacerbates or enhances the severity of the injuries." Since the defendant could not explain away his own negligence in causing the accident, the court granted summary judgment for the plaintiff on the issue of liability.
The case will now proceed to trial on the issue of damages, or how much compensation the plaintiff is entitled to. The issue may come up again at this stage, as a jury decides what is fair to award. One question for the jury may be whether it was reasonably foreseeable that a collision of this sort could cause a driver to accidentally hit the gas and propel the vehicle into another object, causing further damage. If so, the plaintiff may receive compensation for those injuries as well.