Trial Underway in Michael Jackson Wrongful Death Case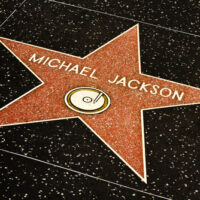 Opening statements began Monday, April 29th, in the wrongful death lawsuit brought by the mother and children of pop icon Michael Jackson against Anschutz Entertainment Group (AEG), the megalithic entertainment company which was organizing a series of concerts for Michael Jackson at the time of his demise.
The first week of trial brought testimony from a paramedic who arrived on the scene but was unable to revive Jackson, as well as a detective who interviewed Jackson's doctor, Conrad Murray, about the circumstances surrounding the incident. Other witnesses slated to testify in the four-month trial include medical experts, financial experts and a roster of famous celebrities who knew Jackson personally, including pop stars Prince and Diana Ross, record producer Quincy Jones, director Spike Lee, Incredible Hulk actor Lou Ferrigno, and Jackson's ex-wife Lisa Marie Presley.
The lawsuit seeks to hold AEG responsible for negligence in hiring and supervising Dr. Murray, whose administration of the surgical anesthetic Propofol in combination with other drugs as a sleep aid for Jackson is considered to be responsible for Jackson's cardiac arrest and death on June 25th, 2009. Dr. Murray has already been convicted in a criminal trial of involuntary manslaughter and is midway through serving a four-year prison sentence.
Given the conviction of Dr. Murray, it may not be too hard to prove that the doctor was guilty of medical malpractice or medical negligence. In order to hold AEG liable, however, the plaintiffs will have to prove that it was AEG who hired the doctor to care for Jackson, and that they were negligent either in their hiring decision or a subsequent duty to supervise him with reasonable care.
Although this case involves the most successful entertainer in history and potentially over a billion dollars in damages, similar issues of negligence, medical malpractice, negligent hiring and negligent supervision could just as easily arise in a wrongful death case in New York City based on pharmaceutical error, a construction site accident, or unsafe premises. New York personal injury attorney Leandros Vrionedes represents families who have lost a loved one in their fight for justice and seeks to hold all responsible parties accountable when their inexcusable conduct causes loss of life. If your family member suffered wrongful death at the hands of another, from a drunk driver to a pharmaceutical giant, contact Leandros A. Vrionedes, P.C. in NYC for a free consultation.