Manhattan Prosecutors Take Action against Negligent Contractors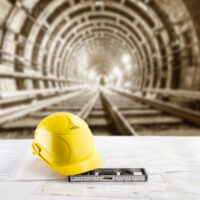 The rate of construction accidents in New York City has grown higher and higher over the past two years, with the number of accidents on job sites tripling across the four years beginning with 2011, to 2015. Additionally, New York City has seen five construction-related deaths so far this year, along with 12 in 2015 and eight in 2014. In fact, construction accidents are growing at a higher rate than the amount of new construction. Prosecutors seeking to curtail this trend have begun forcing negligent building companies to pay a price for endangering their workers by failing to provide safe and healthy conditions for their workers.
The Manhattan District Attorney, Cyrus Vance Jr., has recognized the serious safety crisis facing New York construction sites, as builders are encouraged to cut corners to remain competitive. Vance, alongside several other departments within New York City government, formed a task force to address worker deaths, fraudulent safety inspections, bribery, and other causes for the jeopardized security of workers on a construction site.
Now, the District Attorney's office has begun to prosecute criminal cases against negligent builders, already experiencing its first victory. In June of this year, the District Attorney's office succeeded in obtaining a guilty verdict against the general contracting firm managing the Meatpacking District construction site where a collapsed trench took the life of Carlos Moncayo in 2015. The contractor, Harco Construction LLC, was convicted of manslaughter for Moncayo's death. This case serves as valuable precedent for the idea that, under New York law, the general contractor can be held responsible for a worker's death even if the victim is not the contractor's direct employee.
The District Attorney's office strongly encourages workers to come forward with reports of unsafe conditions on New York construction sites. The prosecutor's office states that it will not report undocumented workers who come forward with concerns on the job site, but that they are instead acting to protect those workers. "Our workers are our witnesses and our victims," said Hidalyn Colon-Hernandez, a member of the District Attorney's office.
If you have been hurt on the job in New York and need help getting the compensation you deserve for your injuries, lost wages, and pain, contact the experienced and dedicated New York personal injury attorney Leandros A. Vrionedes for a consultation on your case, in Manhattan at 212-889-9362, and in Queens at 718-777-5895.