Is There Such a Thing as a Negligent Assault? Insurance Company Forced to Defend its Insured in NYC Personal Injury Assault Case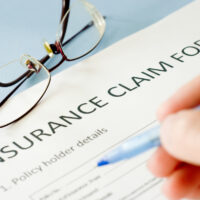 The Supreme Court, New York County, recently issued a ruling in the ongoing litigation in United Services Automobile Assoc. v. Iannuzzi. The plaintiff insurance company was seeking a declaratory judgment, or judicial ruling, that it had no duty to defend or indemnify its insured in an underlying personal injury case. The injury in that case arose out of a criminal assault, and the insurer claims its insured is not entitled to defense or indemnity under his homeowner's insurance policy for an intentional or criminal act. That policy limits coverage to "accidents," and there is no such thing as an accidental or negligent assault, according to the carrier.
But An Intentional Assault Can Have Unintended Consequences
In the underlying case, Ruggiero v. Iannuzzi, the defendant was being sued for personal injuries which occurred in an assault. It appears that the plaintiff charged at the defendant, who bent down in self-defense. The Plaintiff then flipped over the defendant's shoulder and landed on the pavement, causing serious injuries. The defendant admitted that he did punch the plaintiff while he was on the ground, but says that conduct did not cause  and was not intended to cause serious injury. The defendant did plead guilty to a criminal assault charge, but says he did that in order to avoid a possibly lengthy jail sentence.
According to the defendant, the personal injury complaint against him is a negligence claim, and the insurer's duty to defend can be triggered by an unintentional or accidental contact that occurs even during an assault. Even an intentional act that causes an expected degree of harm could be covered, according to the defendant. While engaged in the act of self-defense, it is reasonable to expect that unintentional or accidental contact may occur and may result in injury.
The Duty to Defend is Broader than the Duty to Indemnify
In its ruling requiring the insurance company to defend its insured in the personal injury lawsuit, the court noted that the duty of an insurance company to defend its insured is broader than its duty to indemnify. An insurer must defend whenever a complaint suggests even a "reasonable possibility" of coverage. Once the litigation is finished, the insurer may not necessarily have to pay any damages, but it is still required to defend nevertheless. It's like having liability insurance gives you litigation insurance as well as liability coverage for damages.
The injured plaintiff's complaint alleges that the defendant caused his injuries through negligence. If this is proved, then it would be covered, and the insurer would have to indemnify the defendant (pay the judgment within policy limits). An "accident" includes an intentional or expected event with an unintentional or unexpected result, even injury or death. The judge may find that the defendant's conduct was intentional or negligent. Either way, the insurer must defend, even though it may not have to pay.