How to Get an Accident Report in NYC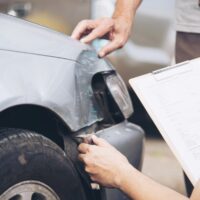 After a car accident with another driver, you'll need to report the accident to the authorities. New York law requires drivers to notify the police if there was a traffic accident in which anyone was injured. If you were hit by a negligent driver, the police investigation will be extremely helpful in pursuing your personal injury claims. The police accident report can become one of your key pieces of evidence in negotiating with insurance companies and defense lawyers or taking your serious personal injury claim to court. Obtaining the police report, however, can be trickier than it may first appear. Below, we explain how you can get your accident report following a New York City traffic accident. For advice and representation after your New York car crash, call an experienced NYC auto accident attorney.
When is the Accident Report Available?
The police should have your car accident report ready within seven to ten days following your accident. While you cannot pick up the report immediately, it behooves you to get the report sooner rather than later. After 30 days, the precinct will forward your report to the New York State Department of Motor Vehicles (DMV).
How Long Are Accident Reports Kept?
The DMV keeps records of accidents for four years from the date of the accident, outside of rare circumstances. While that is helpful, under no circumstances should you wait that long to commence your personal injury case. There's a three-year statute of limitations (time limit) for filing an auto accident personal injury case. Moreover, the longer you wait, the weaker your case will likely become.
How to Get Your Report from the Police
While your report is in the hands of the police, you have a few options for getting yourself a copy. It's worthwhile to get your report as soon as possible, either to help kick-start your claims with the insurance company or in preparation for a lawsuit.
You can go to the precinct in person and request a copy of your accident report, which will be called a Copy of Collision Record. The police should give you a copy of an incident report, called an incident slip, at the scene of your accident. The incident slip contains the precinct contact information, the responding officer's name, and the report number assigned. That document should list the precinct that will house your eventual Collision Record. Your incident slip also acts as proof that you were involved in the accident, supporting your request for a copy of the officer's report. If you do not have a copy of the incident slip, you'll need to provide information identifying yourself, the other party involved and the accident in question.
You can also request a copy of your accident report by mail. You'll need to fill out two copies of the Request for Copy of Collision Record form and mail them to the precinct where the accident occurred.
How to Get Your Report from the DMV
If it's been more than a month since your accident, or if your accident occurred outside of NYPD jurisdiction, your report will likely have been forwarded from the responding police department to the DMV. You can request your report by filling out a form and mailing it or filing a request online through the DMV's website. Most of the major highways are patrolled by the New York State Troopers, and you will need to request a copy directly from them. They will require the date of accident, County, and license plate or plates of vehicles involved.
Get Help Pursuing Your New York Personal Injury Claims After an NYC Auto Accident
If you or someone you care about has been seriously hurt in a New York City car accident, find out if you're entitled to money damages for your injuries by contacting the accomplished and successful New York personal injury lawyer Leandros A. Vrionedes for a free consultation at 212-889-9362 or 718-777-5895.