How Much Compensation Can I Expect for My Camp Lejeune Contamination Claim?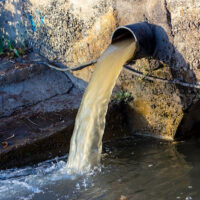 With the passage of the Camp Lejeune Justice Act last year, families can finally obtain justice for their loved ones who were unknowingly exposed to contaminated water while living or working at Camp Lejeune between 1953 and 1987. Eligible individuals are entitled to compensation for the harm they or their loved one suffered. If you are considering filing a claim for compensation, you might be wondering how much you could expect to receive. The answer depends on several factors unique to your personal experience and can't be determined in advance. However, we can share with you what those factors are so you can get an idea of what to expect. Read on to learn more about Camp Lejeune contamination claims and potential payouts, and contact the law office of Leandros A. Vrionedes, P.C., to discuss the details of your claim with a skilled and experienced New York personal injury lawyer.
Background of the Camp Lejeune Contamination Case
Located in Jacksonville, North Carolina, Camp Lejeune was a hub for Marines and Navy personnel from the 1950s through the 1980s. Unfortunately, during this period, the drinking water at the base was severely contaminated with a variety of harmful chemicals, resulting in serious health complications for many service members and their families.
In 2012, the Honoring America's Veterans and Caring for Camp Lejeune Families Act was signed into law. The Act allows veterans and family members who lived on the base during the affected years to receive free healthcare from the VA for certain health problems. The law covers 15 specific ailments, including certain cancers and neurological disorders, among others. More recently, in June 2022, Congress passed the Camp Lejeune Justice Act to provide a pathway to compensation for harm caused by exposure during the relevant time period (30 days or more between August 1, 1953, to December 31, 1987). Although the law lists dozens of medical conditions linked to the contamination, it is not necessary to have a specific listed diagnosis to seek compensation under the law for harm caused by exposure.
Average Compensation Payout
While every case is unique, understanding the average payout can provide a useful benchmark. The Department of Veterans Affairs (VA) has paid out billions in compensation for Camp Lejeune contamination claims since the inception of the act. Given the thousands of claims processed, the average payout per person can vary widely, from tens of thousands to hundreds of thousands of dollars, depending on the severity of the ailment, the extent of the damages, and the number of affected individuals in a family.
Factors Affecting Compensation
There are various factors that influence the compensation payout:
Medical Expenses: Compensation often covers past and future medical costs associated with the health issues caused by the contamination.
Pain and Suffering: In some cases, compensation for pain and suffering can be included. This is generally determined by the severity of the ailment and its impact on the claimant's quality of life.
Loss of Earnings: If the health issues have led to an inability to work or a reduction in earning capacity, this is taken into consideration.
Disability Ratings: The VA assigns disability ratings on a percentage scale, which can influence the payout.
It's important to note that filing a claim can be a complex and lengthy process. Many claims have been initially denied, but later won on appeal. Hence, professional legal assistance can be invaluable in navigating the system and improving the likelihood of a successful claim.
Get Valuable Legal Help With Your Camp Lejeune Contamination Claim
While no amount of money can truly compensate for the health and emotional damage caused by the Camp Lejeune water contamination, obtaining rightful compensation is a critical part of seeking justice for the victims. If you or a loved one served at Camp Lejeune and experienced health issues that you believe are related to the water contamination, it's important to act promptly. The dedicated team at Leandros A. Vrionedes, P.C., can help navigate the intricate claims process and fight for the justice you deserve. Call our office in New York City at 212-889-9362 for a free consultation.