Things You Should Know About a Free Consultation With a Personal Injury Attorney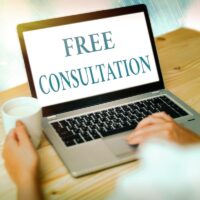 It's common to say, "accidents happen," but quite frankly, they typically don't happen unless someone wasn't paying attention, acting with care, or otherwise behaved negligently. When accidents result in personal injuries, they can be costly, overwhelming and life-altering. Whether it's a car accident, sidewalk trip and fall, construction mishap, or any other personal injury in New York City, seeking legal guidance is essential. If you find yourself in such a situation, scheduling a free consultation with a personal injury attorney can be a crucial first step toward obtaining the compensation you deserve. Below, we discuss what you need to know about a free consultation with a personal injury attorney so you can make the most of your time. If you've been injured in an accident in New York City, consider reaching out to Leandros A. Vrionedes, P.C., for your free consultation with an experienced and successful New York personal injury lawyer.
Understanding the Nature of Personal Injury Cases
Personal injury cases encompass a wide range of accidents, including car accidents, slip and falls, workplace injuries, and more. During a free consultation, an experienced personal injury attorney will assess the details of your case to determine its merit. They will listen to your account of the incident, review any evidence or documentation you provide, and evaluate the potential for a successful legal claim.
Evaluating Liability and Damages
One crucial aspect of a free consultation is the evaluation of liability and damages. Establishing liability involves determining who is responsible for the accident and the resulting injuries. A skilled personal injury attorney will analyze the evidence, interview witnesses if necessary, and gather any additional information to identify all potentially liable parties. Furthermore, they will assess the damages you have suffered, both economic (medical bills, lost wages, etc.) and non-economic (pain and suffering, emotional distress, etc.), to determine the appropriate compensation you may be entitled to. A lot of this activity comes later, but at your initial consultation, your attorney should be able to give you a fair idea of the issues involved in proving liability and what the damages could likely amount to.
Exploring Legal Options
During the free consultation, a personal injury attorney will discuss the various legal options available to you. They will explain the legal processes involved in pursuing a claim and help you understand your rights. Whether it's negotiating a settlement with insurance companies or filing a lawsuit, an experienced attorney will guide you through the best course of action based on the specifics of your case.
Knowledge of Local Laws and Regulations
Working with a personal injury attorney who is vastly experienced in New York City cases is highly advantageous. Leandros A. Vrionedes, P.C., has an in-depth understanding of the local laws and regulations that apply to personal injury claims in NYC. This expertise allows us to navigate the complexities of the legal system effectively, ensuring that your case is handled in accordance with the specific rules and procedures relevant to your situation.
Clear Communication and Personalized Attention
During a free consultation, a reputable personal injury attorney should provide clear communication and personalized attention. They should take the time to listen to your concerns, answer your questions, and address any doubts you may have. The attorney should explain the legal process in understandable terms, ensuring that you have a realistic understanding of what to expect throughout your case.
No Upfront Fees
One of the most significant advantages of a free consultation is that you will not be charged any upfront fees. Established personal injury attorneys work on a contingency fee basis. This means that their fees are contingent upon successfully obtaining compensation for you. In other words, you don't pay unless they win your case, providing you with peace of mind during a challenging time.
Call Leandros A. Vrionedes, P.C. for Your Free Consultation Today
Scheduling a free consultation with a personal injury attorney is an important step toward seeking justice and fair compensation after an accident. Leandros A. Vrionedes, P.C., is committed to providing quality legal representation to individuals who have suffered personal injuries in New York City. Our experienced team understands the complexities of personal injury cases and is dedicated to fighting for your rights. By taking advantage of a free consultation, you can gain valuable insights into your case and make informed decisions about pursuing a legal claim. Remember, you don't have to face the legal process alone; seek professional guidance and protect your rights. Call 212-889-9362 to talk to a lawyer today.