First DePuy Hip Replacement Case to Go to Trial Results in $8.3 Million Verdict for Injured Plaintiff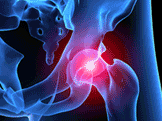 Following a five-week trial and six days of deliberations, the jury in In re: Loren Kransky and Sheryl Kransky v. DePuy, Inc., et al. (BC456086, Los Angeles Superior Court) returned a large verdict in favor of the plaintiff, awarding roughly $8.3 million to the injured victim. DePuy Orthopedics, a division of Johnson & Johnson, is the maker of the  Articular Surface Replacement (ASR), an artificial metal hip that was recalled in 2010 after over 90,000 units had already been sold. DePuy/Johnson & Johnson has since been hit with over 10,000 lawsuits across the country from people who have suffered injuries when the ASR failed or from toxic contamination due to metal debris shedding off the device and into their tissues and bloodstream.
Multi-Million Dollar Awards are Foreseeable to Compensate for Victims' Pain and Suffering
The calculation of damages in a personal injury lawsuit includes not only present harm but also future harm, such as expected future medical expenses, lost wages from missed work or diminished earning capacity, and harm such as pain and suffering and the loss of enjoyment in life. The plaintiff in this case, Loren Kransky, was a retired prison guard with terminal cancer whose future tragically may be measured in months rather than years. Yet the jury nevertheless deemed it appropriate to award Mr. Kransky $338,000 for his economic damages and $8 million for his pain and suffering. Other cases could result in even higher awards where the plaintiffs are younger and healthier and therefore likely to suffer over a longer period of time or incur a greater economic loss. There is also the possibility of punitive damages if persuasive evidence is presented about how much the company knew about the problems with its product and whether it waited longer than it should have before pulling the device off the market.
The ASR device was recalled after experiencing a higher-than-expected failure rate and complaints from doctors that the device was shedding metal debris into patients' bodies, which could cause serious physical injuries or death if not addressed. Johnson & Johnson still denies any design defects to the ASR, however, and has stated it plans to appeal the Kransky verdict.
Seek Appropriate Medical and Legal Advice Regarding Your Hip Replacement
Johnson & Johnson had set aside about $1 Billion to cover the costs of the recall and the lawsuits, but if this case is any indication, that amount may fall far short of what juries believe is fair compensation for the injuries and suffering caused by the implants. If you have received a hip replacement such as a DePuy ASR XL Acetabular System or DePuy ASR Hip Resurfacing System after July 2003, see a doctor about any medical problems you have been having. For a free consultation with an experienced New York City personal injury attorney regarding your legal rights, contact Leandros A. Vrionedes, P.C.