Evidence Spoiled by Surgery?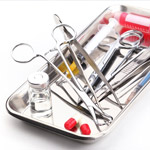 In a lengthy opinion that is sure to generate considerable debate and controversy, a judge earlier this week in the Queens County case of Mangione v. Jacobs et al. ruled that a plaintiff who underwent spinal surgery damaged her personal injury case by doing so, holding that the operation "spoiled evidence" of her injury before the defense had a chance to properly examine it.
The plaintiff claimed that she was injured in a 2009 car accident that occurred while she was riding in a taxicab in Queens. In 2010, she filed a lawsuit against the drivers of both vehicles as well as the company which operated the taxi.
Once a lawsuit is filed and before the trial is held, there is a lengthy period called discovery, during which time each party is allowed to "discover" evidence and information from the other side by taking depositions, submitting interrogatories, and using other legal processes. In a personal injury case, it is not uncommon for the defense to ask for an Independent Medical Examination, or IME, of the plaintiff by a different doctor than the plaintiff has been using.
According to the judge's ruling, the plaintiff in this case had been ordered to undergo an IME at least three times prior to the surgery, but she never complied with the order. Although plaintiff's lawyers argued that she had already participated in four IMEs, the judge decided they didn't count because they were done to determine a different legal issue than the defendants wanted with their current request.
It may seem hard to believe that electing to have surgery to treat your personal injury could jeopardize your chances at recovering compensation in a personal injury lawsuit. This ruling shows how important it is to obtain legal representation as soon as possible after an accident from an experienced New York personal injury trial lawyer who can advise you on how to obtain necessary medical care while also succeeding in negotiating a settlement or winning a jury verdict in court that compensates you for your damages. In New York City, contact Leandros A. Vrionedes, P.C. for a free consultation.